Author's Facebook
Find Andy Stanton on Facebook
Author's Facebook Latest
Author's Tweets
Sat, 11 May 2013 @ 16:38


The crowning glory: Will gazing across at the Empire State Building. Breathtaking. http://t.co/l5ef0XbZKH

Sat, 11 May 2013 @ 16:36


Central Park looks amazing from way up high as me and my friend Will discovered. Now you can enjoy the view too. http://t.co/RMBeD41BTa

Sat, 11 May 2013 @ 16:34


Rockerfeller Centre gives amazing views of NYC! Check out my pal, Will, with the Chrysler Building behind! http://t.co/dBKmCIT9ux

Thu, 9 May 2013 @ 16:38


Been in New York for 36 hours now. Each and every second is more fun than anywhere else on earth.
Did you know
At lovereading
4kids
you can download and read an opening extract and an online review of books by Andy Stanton and hundreds of other authors
Children's Author 'Like-for-Like' recommendations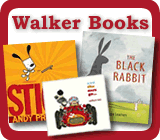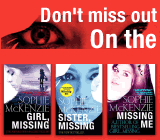 Need to send a gift?
Click to buy book vouchers
Andy Stanton - Children's Author
---
Andy Stanton studied English at Oxford University but they kicked him out. He has since worked as a stand-up comedian, a film script reader, a cartoonist and an NHS lackey. His Mr Gum Books for Egmont have won widespread acclaim and numerous awards including the inaugural Roald Dahl Funny Prize in 2009, the Blue Peter Award and the Red House Award. He lives in North London.
Click here to read a Q&A with the author from top children's publisher Egmont.
---
Featured Books, with extracts by Andy Stanton
---
Loading other books by Andy Stanton...