Author's Website
www.asterix-international.de/index.shtml
Did you know
At lovereading
4kids
you can download and read an opening extract and an online review of books by Rene Goscinny, Albert Uderzo and hundreds of other authors
Children's Author 'Like-for-Like' recommendations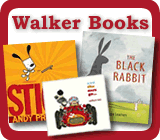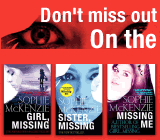 Need to send a gift?
Click to buy book vouchers
Rene Goscinny, Albert Uderzo - Children's Authors
---
Albert Uderzo, the drawer of all thirty-one Asterix adventures and the story writer of the last seven books, was born on April 25th, 1927, as the son of Italian immigrants in France. He made his first acquaintance with comics through Mickey Mouse, which was published in the journal Le Pétit Parisien. In 1940, when he was only thirteen years old, Uderzo was employed by Paris Publishing Society (S.P.E.), where he learned the basics of his profession: designing text and letters, and editing photographs. His first illustration, a parody on Aesop's fables, was published in the magazine Junior.
In 1951 he met René Goscinny at International Press, who just came back from the United States. With him he should start a world-famous collaboration.
René Goscinny, the ingenious story writer and one of the fathers of Asterix, was born on August 14th, 1926 in Paris. During his childhood and youth he lived in Argentina, where his family emmigrated in 1928. Soon after he finished school in 1943, his father died and he had to give up his plans to study.
After a short intermezzo as bookkeeper in a rubber factory and as illustrator of advertisments he went to New York in 1945, invited by his uncle. Due to his bad English he had to survive with occasional jobs during the next two years. But in 1949 the situation turned to good account. Goscinny got to know Maurice de Bévère (Morris) and Harvey Kurtzman. The latter arranged for Goscinny various jobs as illustrator and presented him to Davis, Elder and Wood, who should later found the well-known MAD-magazine.
A year passed by with few jobs for Goscinny and first doubts came up. Only when Troisfontaines offered him a position as artistic director in an agency to be founded in Paris in 1951, he gathered fresh hope. At about that time it also happened that he met a young drawer from the Normandy: Albert Uderzo!
---
Featured Books, with extracts by Rene Goscinny, Albert Uderzo
---
Loading other books by Rene Goscinny, Albert Uderzo...