Author's Website
www.jossstirling.com/
Author's Facebook
Find Joss Stirling on Facebook
Author's Facebook Latest
Author's Tweets
Author's Blog
jossstirling.co.uk/439b5fc2ef/7cdd7e18af
Did you know
At lovereading
4kids
you can download and read an opening extract and an online review of books by Joss Stirling and hundreds of other authors
Children's Author 'Like-for-Like' recommendations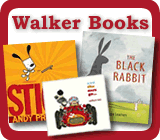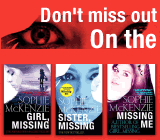 Need to send a gift?
Click to buy book vouchers
Joss Stirling - Children's Author
---
Joss Stirling studied English at Cambridge and has always been fascinated by the idea that life is more than what we see on the surface. Researching Finding Sky saw her travelling in the characters' footsteps, from the awe-inspiring landscape of the Rockies, down a white-water river on a raft, and to the artificial pleasures of Las Vegas. Stealing Phoenix followed - to widespread acclaim - and her most recent novel, Seeking Crystal, was published in 2012.
---
Featured Books, with extracts by Joss Stirling
Finding Sky
Joss Stirling
An edge-of-your-seat paranormal romance for girls who want more than just a romance. When Sky and Zed meet something lights up between them that tells them they're meant for each other. But when Sky is kidnapped their relationship is put...
Featured in:
14+ readers
Format:
Paperback -
Released:
02/06/2011
Info
Extract
Wishlist
Compare Price
Buy
---
Loading other books by Joss Stirling...