Author's Website
www.afharrold.co.uk/
Author's Tweets
Thu, 16 May 2013 @ 13:37


Just went to pictures wigh @iszi_lawrence. Paid for 3D. Accidentally shown 2D film. Given all money back. Free Star Trek. Thanks Vue.
Did you know
At lovereading
4kids
you can download and read an opening extract and an online review of books by A. F. Harrold and hundreds of other authors
Children's Author 'Like-for-Like' recommendations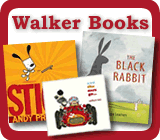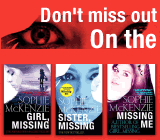 Need to send a gift?
Click to buy book vouchers
A. F. Harrold - Children's Author
---
A.F. Harrold is an English poet (1975-present). He writes and performs for adults and children, in cabaret and in schools, in bars and in basements, in fields and indoors. He was Glastonbury Festival Website's Poet-In-Residence in 2008, and Poet-In-Residence at Cheltenham Literature Festival in 2010. He won the Cheltenham All Stars Slam Championship in 2007 and has had his work on BBC Radio 4, Radio 3 and BBC7. He is active in schools work, running workshops and slams and doing performances at ungodly hours of the morning, and has published several collections of poetry. He is the owner of many books, a handful of hats, a few good ideas and one beard.
Photo credit: Mike Taylor
---
Featured Books, with extracts by A. F. Harrold
---
Loading other books by A. F. Harrold...