Did you know
At lovereading
4kids
you can download and read an opening extract and an online review of books by Willard Price and hundreds of other authors
Children's Author 'Like-for-Like' recommendations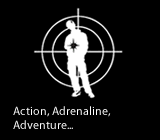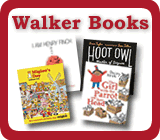 Need to send a gift?
Click to buy book vouchers
Willard Price - Children's Author
---
Willard DeMille Price (28 July 1887 – 14 October 1983) was a Canadian-born American natural historian and author of children's fiction.

Price was born in Peterborough, Ontario, and his family subsequently moved to the United States when he was four. He acquired his MA and Litt.D from Columbia University, before going on to edit the journals Survey and World Outlook. He travelled on many expeditions for the National Geographic Society and the American Museum of Natural History, in particular to Japan. He documented his travels in a series of non-fiction books and also used them as inspiration for his Adventure series of novels for young readers, which depict the exploits of teenage zoologists Hal and Roger Hunt.

Shortly before his death, in 1983, Price commented that:

My aim in writing the Adventure series for young people was to lead them to read by making reading exciting and full of adventure. At the same time I want to inspire an interest in wild animals and their behavior. Judging from the letters I have received from boys and girls around the world, I believe I have helped open to them the worlds of books and natural history.

In 2006, the Price family sold the copyrights and related legal rights for the fourteen Adventure series titles, plus the right to use Price's name, to London-based Fleming Literary Management


---
Featured Books, with extracts by Willard Price
African Adventure
Willard Price
Matt Dickinson, our Guest Editor for January 2013
- Ah! It is probably just a teeny bit dated by now but (predictably given my later wanderings as a film maker) the Willard Price adventure series ticked all my twelve-year-old boxes for...
Featured in:
9+ readers
Format:
Paperback -
Released:
20/05/1993
Info
Extract
Wishlist
Compare Price
Buy
---
Loading other books by Willard Price...