Author's Website
www.michaelmorpurgo.com/
Author's Facebook
Find Michael Morpurgo on Facebook
Author's Facebook Latest
Did you know
At lovereading
4kids
you can download and read an opening extract and an online review of books by Michael Morpurgo and hundreds of other authors
Children's Author 'Like-for-Like' recommendations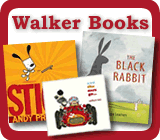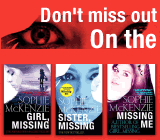 Need to send a gift?
Click to buy book vouchers
Michael Morpurgo - Children's Author
---
Michael Morpurgo was our Guest Editor in June 2010. Click here to see the books that inspired his writing, or scroll down to see books written by Michael.
You can also read about his life in a new biography, War Child to War Horse, to which he has contributed seven stories - click here.
Michael Morpurgo has written over one hundred books and won many awards. In 1976 Michael and his wife Clare started the charity Farms For City Children, which aims to relieve the poverty of experience of young children from inner city and urban areas. In 1999 they were awarded the MBE for their work in creating these farms and in 2006 Michael received an OBE.
His novel War Horse has been adapted into a hugely successful and critically acclaimed West End play and a film directed by Steven Spielberg. Michael is a tireless champion for children's books and was formerly the Children's Laureate. Loved by children, teachers and parents alike, Michael Morpurgo has won the Whitbread Award, the Smarties Award, the Circle of Gold Award, the Children's Book Award and has been short-listed for the Carnegie Medal four times.
Anthony Horowitz on Michael Morpurgo:
'Michael Morpurgo is the most solid, classical of children's authors. He sits outside the series-driven blockbusters so beloved of publishers nowadays: he hasn't created a Harry Potter or an Alex Rider – and I admire him for resisting that. We are opposite sides of the same coin and, although his work has never influenced mine, I admire the eloquent, considered voice of his best books. He has an unerring moral compass – his schoolteacher past has never quite left him – and books such as War Horse and The Butterfly Lion have a strong social concience and an honesty that makes them universal.' (The Guardian)
Why not CLICK HERE to take a peek at Michael's 10 Rules for Writing.
or Click here to read a Q&A with the author from top children's publisher Egmont.
Michael is the inaugural President of the Historical Writers Association starting from Autumn 2011. The Historical Writers' Association (www.thehwa.co.uk) will celebrate its first anniversary in October. It was founded to bring social and professional support to writers of historical fiction and non-fiction, publishers, agents and booksellers, all bound both by their common interest in historical books and by the sense of community that comes from a shared obsession.

Since its creation, the Historical Writers' Association has launched the first Festival of Historical Writing in association with English Heritage as part of their Festival of History at Kelmarsh in Northamptonshire. In September 2012, a partnership was announced with Goldsboro Books to launch a new literary prize, the HWA/Goldsboro Crown for Debut Historical Fiction. Click here to download the 2012 Shortlist.
---
Featured Books, with extracts by Michael Morpurgo
---