Did you know
At lovereading
4kids
you can download and read an opening extract and an online review of books by Anthony McGowan and hundreds of other authors
Children's Author 'Like-for-Like' recommendations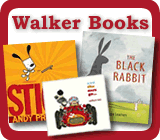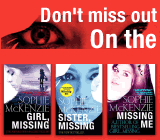 Need to send a gift?
Click to buy book vouchers
Anthony McGowan - Children's Author
---
Anthony McGowan was born in Manchester in 1965. He has worked as a nightclub bouncer, Open University philosophy tutor, journalist and civil servant. He is married to the fashion designer and novelist Rebecca Campbell and has two children.
Q & A video: Anthony answers questions about his new book, Willard Price: Leopard Adventure.
---
Featured Books, with extracts by Anthony McGowan
---
Loading other books by Anthony McGowan...