Featured Books for 13+ readers
Books of the Month
August 2015 Book of the Month
Evie is starting sixth form college and like any normal young person wants to fit in and make friends, and she'd like a boyfriend too. It's challenging for Evie though because she's also coping...
Featured in: YA readers | Books of the Month | 13+ readers | eBooks
Format: Paperback | Released 01/08/2015
Info
Extract
Wishlist
Compare Price
Buy
Julia Eccleshare's Book of the Month, August 2015
The bestselling author of Holes tells a cracking new story in Fuzzy Mud featuring some truly terrifying genetically modified mud. When Marshall takes a short cut home to avoid being beaten up...
Featured in: 11+ readers | Author of the Month | Books of the Month | 13+ readers | Julia Eccleshare's Picks | eBooks
Format: Hardback | Released 06/08/2015
Info
Extract
Wishlist
Compare Price
Buy
Other Featured Books this Month
Last Month's Featured Books
See ALL Authors in this category
See ALL Featured Books (with opening extracts) in this category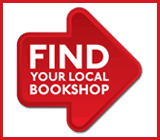 Share this page
There comes a point in a young life when the time is right to move on from the books and children's authors they enjoyed as a child to reading books and authors that offer greater challenges as they grow up into adulthood. The books in this 13+ category are exactly that. They bridge that gap to introduce you and your teenager to authors who write for that early teen reader but also adult authors who also write for a teenage / young adult audience.
You could also check out our latest highlights such as the 'prizewinners' section where we can help you to discover authors currently in contention for and/or winners of the most prestigious awards, such as the Teenage Book Prize that we feel your teenagers will love.
And finally, if your teens prefer to choose their own books then our special teen category on our sister site Lovereading called 'new gen' is the perfect place for them to start.

Click here to read some helpful tips from top children's publisher Egmont.
---