'Every chapter is a one page event. I would recommend this book to both boys and girls, it really is a MUST READ. Awesome!!!' Ellen McTeague (11)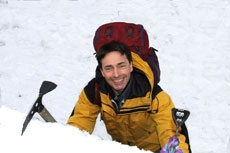 Matt Dickinson is a writer and award-winning film maker with an enduring (and sometimes dangerous) fascination for the world of exploration and mountaineering.

The first in the series, Mortal Chaos has been reviewed by our Lovereading4kids Review panel and it was a huge hit - here's a taster.
Jack Graham - This is one of the best books I have ever read. I would definitely finish the trilogy and recommend this to anyone that is 10 or older.
Josh Travers - Mortal Chaos is the best book I have read in a long, long time. Matt Dickinson is to be highly commended as he has managed to weave an intricate web of connections, some subtle, some profound, between an array of different storylines.
Emer O'Brien - It is very exciting and if you don't like reading dry, heavy, serious books, then this is for you. It is filled with high octane adventure, and your heart will be pumping all the way.
Morgan Steigmann Aged 13 - This book is probably the most action-packed novel I have ever read, crammed full with information and an excellent story line, Matt Dickinson finds the perfect balance. An irresistible read, I urge you to plunge into this fantastic book, a treat for all!

Click here to see all the reviews.
We hope you enjoy Matt's Mortal Chaos series and some of his chosen favourites.
See below for some authors who have previously featured in this section:
---
Children's Author 'Like-for-Like' recommendations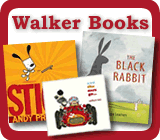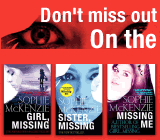 Need to send a gift?
Click to buy book vouchers
Tweet
Guest Editor - Matt Dickinson
---
Matt Dickinson is the author of the pulse-pumping Mortal Chaos adventures. Our Lovereading4kids reader review panel absolutely loved them so we thought we would make him our first Guest Editor of 2013 to let more children discover his brilliant books.

Guest Editor's Books
---
Mortal Chaos
Matt Dickinson
'The Butterfly Effect' - otherwise known as the scientific theory that a single occurrence, no matter how small, can change the course of the universe forever - is the central premise of this stunning debut. This heart-stopping adventure by writer,...
Featured in:
11+ readers
|
eBooks
Format:
Paperback -
Released:
02/02/2012
Info
Extract
Wishlist
Compare Price
Buy