Author's Website
www.quentinblake.com/about/biography.htm
Did you know
At lovereading
4kids
you can download and read an opening extract and an online review of books by Quentin Blake and hundreds of other authors
Children's Author 'Like-for-Like' recommendations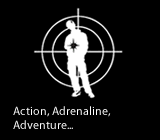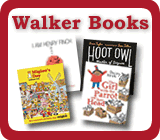 Need to send a gift?
Click to buy book vouchers
Quentin Blake - Children's Author
---
In 2010 we had a special feature on Quentin Blake's writing and illustration - click here to find out more.
Quentin Blake is one of Britain's best-loved and most successful author-illustrators, and was made the first Children's Laureate in 1999. He has won the Whitbread Award, the hans Christian Andersen Award for Illustration, been shortlisted for The Astrid Lindgren Memorial Award which rewards the best in contemporary children's and young adult literature from all over the world and has won the Kate Greenaway Medal among others.
He was born in 1932 and has been drawing ever since he can remember. His first drawing was published in Punch when he was only 16. He studied English at Downing College, Cambridge, and after that he did a postgraduate teaching diploma at the University of London. This was followed by a part-time course at Chelsea Art School.
Quentin has received many awards for his books including the Kate Greenaway Medal, the Children's Book Award, the Emil/Kurt Maschler Award, the Bologna Regazzi Prize and the 2002 Hans Christian Andersen Award for Illustration, which is the highest international recognition given to creators of children's books.
He is also famous for illustrating books for other authors, including Joan Aiken, Michael Rosen and Russell Hoban. But he is most famous for the illustrations he did for Roald Dahl's books.
Quentin Blake was awarded the O.B.E. in 1988, and in 1999 he was appointed the first Children's Laureate. This position, which he held for two years, saw him undertaking lots of ambitious projects in his quest to spread the word about the exciting world of children's books.
His book Laureate's Progress in 2002, recorded many of his activities and the illustrations he produced during his two-year tenure. Quentin Blake was created CBE in 2005, is an RDI and has numerous honorary degrees from universities throughout the UK.
For parents who love Quentin Blake's illustrations, his book Beyond the Page is a fascinating read. Blake writes about his projects since 2000, vividly describing his working processes, his collaborators, his travels, and his various projects and commissions, including his 'illustrated walls' projects for hospitals in the UK and France.
He is one of the best-known and best-loved illustrators of our time, and his books with a wide range of authors have been treasured by generations of children throughout the world. In 2013 he was knighted for services to illustration. Quentin lives in London.
photo © Linda Kitson
---
Featured Books, with extracts by Quentin Blake
Patrick
Quentin Blake
Stuffed full of happiness, Patrick is the story of all the wonderful, life enhancing things that happen when Patrick plays his violin. Patrick buys a magical violin from a market stall and immediately finds that by playing a few notes...
Featured in:
3+ readers
|
5+ readers
Format:
Paperback -
Released:
30/09/2010
Info
Extract
Wishlist
Compare Price
Buy
Clown
Quentin Blake
This wordless picture book will have adults and children utterly captivated by the illustrations throughout the book. When clown finds himself stuffed into a dustbin with other unwanted toys he decides to do something about it. Each time he thinks...
Featured in:
3+ readers
|
5+ readers
Format:
Paperback -
Released:
02/04/1998
Info
Extract
Wishlist
Compare Price
Buy
---
Loading other books by Quentin Blake...