Author's Website
kayeumansky.com/
Author's Blog
kayeumansky.blogspot.co.uk/
Did you know
At lovereading
4kids
you can download and read an opening extract and an online review of books by Kaye Umansky and hundreds of other authors
Children's Author 'Like-for-Like' recommendations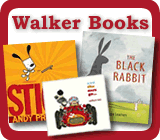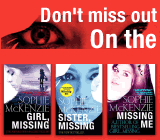 Need to send a gift?
Click to buy book vouchers
Kaye Umansky - Children's Author
---
Kaye Umansky is a very successful writer for children, with her books ranging from picture books to novels. Her first novel, Pongwiffy, shot straight onto the bestseller list on publication. She is also the author of the Solomon Snow books. Clover Twig and the Incredible Flying Cottage, published by Bloomsbury in April 2008, is fantastically funny, hugely pacy and full of wonky magic, clutzy characters and lots of energy.

Her bestselling picture books include Tickle My Nose, illustrated by Nick Sharratt.

To celebrate 21 years of the hugely popular Pongwiffy, Bloomsbury are publishing the newly repackaged, newly reillustrated and fantastically funny Pongwiffy series, as well as a brand new title Pongwiffy, Back on Track.
Kay has been chosen to provide a new story to be included in one of the "World Book Day" children's books to be published next spring 2013.
Awards Kay has collected
Nottinghamshire Book Award 1993 for Pongwiffy and The Spell of The Year
TES Junior Music Book Award 1999 for Three Rapping Rats
---
Featured Books, with extracts by Kaye Umansky
---
Loading other books by Kaye Umansky...