Author's Website
www.elencaldecott.com/
Author's Facebook
Find Elen Caldecott on Facebook
Author's Facebook Latest
Author's Tweets
Thu, 23 May 2013 @ 20:07


Lovely editor sent these to cheer me up. But not sad! Plan B will be as much fun as Plan A. http://t.co/AEqQ6azkXm

Thu, 23 May 2013 @ 18:41


OK, Summer, that better not be hail I can hear, or we'll be having words.

Thu, 23 May 2013 @ 17:45


This play is really happening! I had a marketing talk today, planning images and hashtags! Now, we just need that script...

Thu, 23 May 2013 @ 09:44


Dog has a black eye. Serves her right for trying to steal a labrador's stick. #liveandlearn

Wed, 22 May 2013 @ 17:13


We have 2 million people in our country waiting for a home. That's why I support @Shelter. Sign up to help: http://t.co/Tos1iGeynX
Author's Blog
www.kirstyjenkins.blogspot.com/
Did you know
At lovereading
4kids
you can download and read an opening extract and an online review of books by Elen Caldecott and hundreds of other authors
Children's Author 'Like-for-Like' recommendations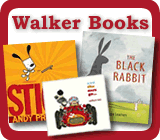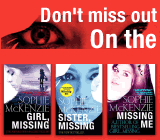 Need to send a gift?
Click to buy book vouchers
Elen Caldecott - Children's Author
---
Elen Caldecott recently graduated with an MA in Writing for Young People from Bath Spa University. At the end of the course she was highly commended in the PFD Prize for Most Promising Writer for Young People.

Before becoming a writer, she was an archaeologist, a nurse, a theatre usher and a museum security guard. It was while working at the museum that Elen realised there is a way to steal anything if you think about it hard enough. Elen either had to become a master thief, or create some characters to do it for her – and so her debut novel, How Kirsty Jenkins Stole the Elephant, published by Bloomsbury in January 2009, was born.

How Ali Ferguson Saved Houdini, published by Bloomsbury in July 2010, is a funny and moving story about three children making friends and working out their problems, while solving a mysterious case of missing mammals.

Operation Eiffel Tower, published by Bloomsbury in July 2011, is a touching story that is also funny about children trying to deal with family break-up.

Elen lives in Bristol with her husband, Simon, and, one day – when they live in a bigger flat – they will be joined by a dog.
Elen Caldecott is launching her Awesome Adventures Award 2013 with some fantastic prizes up for grabs! Get creative and make your own adventure collage - and if you need a little more inspiration see the video below.
Photo © Kirsty Whiten 2008
---
Featured Books, with extracts by Elen Caldecott
---
Loading other books by Elen Caldecott...