The Blue Peter Book Awards aim to guide children towards quality literature, encouraging them to read and establish a love of reading for life.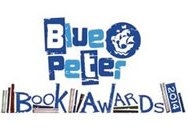 The Blue Peter Book Awards 2015
The Shortlisted titles are

For Best Story....
Goth Girl and a Fete Worse Than Death by Chris Riddell

Boy in the Tower by Polly Ho-Yen

The Spy Who Loved School Dinners by Pamela Butchart

And for Best Book with Facts....
Animalium by Jenny Broom

Corpse Talk by Adam Murphy

The Silly Book of Side-Splitting Stuff by Andy Seed

Judge Liz Pichon said "We have a brilliant selection, something for everyone. There's beautifully illustrated fiction, gripping stories, funny books and the FIRST comic strip style book with facts which is fantastic. We keep hearing that kids don't read anymore, but if you get the right books in front of them they really will - I've seen it. The Blue Peter Awards are a fantastic way of showcasing even more great books."
You can keep up to date with the Awards @Booktrust
The six shortlisted titles were chosen by the judges, which this year included
Michael de Souza - Co-creator of the Rastamouse book series and co-founder of Little Roots Ltd.
Anna James - Editor, We Love This Book and Media Editor, The Bookseller, and former school librarian
Liz Pichon - author of the Tom Gates series, and winner of the Blue Peter Book Awards Best Story 2013
Ewan Vinnicombe (non-voting chair) - Editor, Blue Peter and Head of Presentation for CBeebies and CBBC
The books will now be judged by more than 200 young Blue Peter viewers drawn from 10 schools across the UK, who will decide the winners of the Blue Peter Book of the Year 2015 in each of the two categories: Best Story and Best Book with Facts.
The two winning books will be announced on the Blue Peter show on World Book Day - 5 March 2015.
If you'd like more information on the Awards visit www.booktrust.org or the Blue Peter Book Awards page.

And take the 15th anniversary quiz, download a reading guide for the shortlisted books, and read a blog by judge Anna James on the special Booktrust/Blue Peter Book Awards resources page.
---
Children's Author 'Like-for-Like' recommendations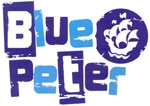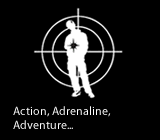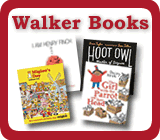 Need to send a gift?
Click to buy book vouchers