Invitation to party with a Puffin.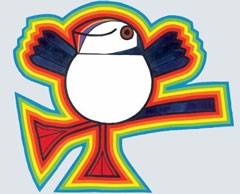 Puffin Books – the children's book part of publisher Penguin, has reached the grand old age of 70, and is still turning out the most fantastic kids' stories. There are lots of ways you can join in the Puffin party, but why not start by entering our competition to win exclusive Puffin prizes – just click on any book cover to find out more!
Thanks to all of you who voted for your Puffin of Puffins to mark the 70th anniversary of Puffin and the relaunch of the Puffin Modern Classics. Over 10000 people voted and Eoin Colfer's Artemis Fowl series with 68% of the vote was the clear winner with in second place, Roald Dahl with 13%.
To find out more about the history of Puffin just watch the video below.
---
Children's Author 'Like-for-Like' recommendations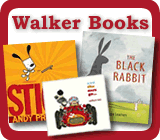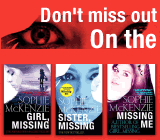 Need to send a gift?
Click to buy book vouchers
Tweet
Puffin 70th Anniversary
---
Amazingly the Puffin imprint is 70 this year. It has always produced some of the best children's books around. To celebrate its birthday it has chosen it's favourite Puffin book of each decade (see Puffin Modern Classics) and created a new range of even better value books called 'Pocket Money Puffins'. Just Click on a tab to find out more and don't forget to enter the free prize draw.