I pledge my life to the Hunting Lodge. I vow to serve all seven clans as my own. To protect them from what lies beyond. I forsake all blood ties and blood feuds.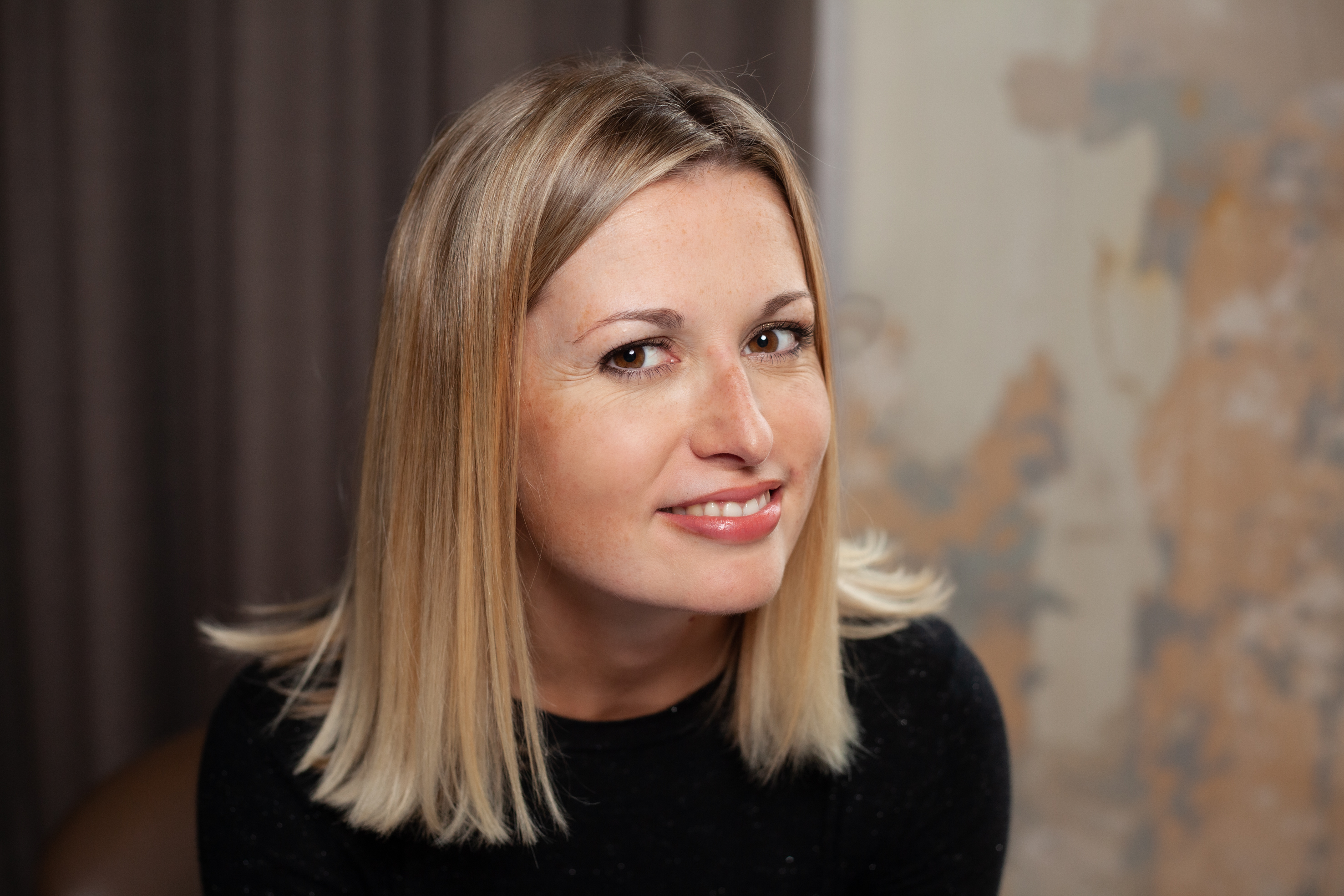 Aisling Fowler's debut novel, Fireborn, is a thrilling quest, set in an imagined prehistoric world of monsters, goblins and rip-roaring adventure. Twelve is a Huntling, she has spoken the Pledge and given up her own name to help protect the seven clans. Now her help is need to rescue Seven, a little girl kidnapped by creatures, and she sets off with Dog, the Stone Guardian of the Lodge, on a dramatic mission to rescue the child. We were delighted to welcome Aisling to the LoveReading offices this month as she appeared at the LoveReading LitFest, in interview with one of our young Reading Ambassadors. We grabbed five minutes with her for a quick Q&A...
Tell us about the challenges you faced by a debut writer? I think the biggest thing is that you know you're totally unknown outside the publishing world. You can't help but wonder if your book will actually sell when there are so many more established authors out there for readers to choose. It can feel a bit daunting, but I think it's important to have faith in your work, to believe your story will capture imaginations the way you wrote it to.
How did the magical world of Ember come to you? The very first spark of the world was my main character, Twelve, and she came to me while I was watching my husband play a computer game. The heroine of it was so brilliant; she really reminded me of Buffy the Vampire Slayer and Xena Warrior Princess who I'd loved when I was young. I wondered why I wasn't writing characters like them, girls who were strong and brave and fierce. Almost immediately Twelve came to me. At first, all I knew was that she fought monsters with her axes and was full of a fiery anger. It was in trying to unpick where that anger came from, what had caused it, that the Hunting Lodge, the clans, the other characters and the rest of Ember pulled into focus.
We hope Fireborn is the first of a series....what can we expect from future adventures? Happily, Fireborn is the first book in a trilogy so there's plenty more in store for Twelve. Future books will see her moving beyond the Hunting Lodge out into the world of Ember. We'll see more of the clans, meet many new monsters and discover more about Twelve's past as well as that of her friends.
Did you find aspects of yourself - or your family & friends - appearing in the characters in Fireborn? Not really, no. So much of the world grew from Twelve (who is completely fictional), including the other characters. I developed them to complement each other, or in some cases to do the opposite, but I never modelled any of them on people I know in real life. To be honest, I'd be wary of ever doing that as you never know how it might be received.
It must be so exciting to hold a copy of your first finished book in your hand…how did you celebrate? Holding a finished copy was such a wonderful moment. I took my husband to our favourite local bar and had a glass of fizz to celebrate it.
Fantasy adventure stories have universal appeal and you must be thrilled that Fireborn is publishing in numerous languages across the world. Are there any aspects of the story that you think will be interpreted differently in different countries? Haha, I do wonder what countries with very cold winters and/or mountain ranges will make of Twelve's bag of supplies for her trip into the frozen wilderness! At no point in the writing process did I consult a survival guide and I worry that she may have forgotten a few items that would be considered crucial in a real-life trip through the mountains!
Is there a book that you wished you had written? I'm such a massive fan of Jonathan Stroud's Lockwood & Co series and I'd be hugely proud if I wrote books as tightly plotted, funny and frightening as them.
Were you an avid reader as a child? And did you have a favourite series or author? Yes, I was a huge reader, but because I rarely re-read books, the ones I remember best tend to be series. Harry Potter and His Dark Materials were both particular favourites although I also remember loving a standalone book called Mrs Frisby and the Rats of NIMH by Robert C O'Brien.
One in three of all books sold is a children's book yet children's books only get 4% of review space in the media. Why do you think this is - and what can be done? I think it's baffling. If we want to inspire children to read for pleasure – with all the benefits that brings – then we have to help them find books they'll love. The fact there's so little review space dedicated to their needs makes this much more difficult. The subtext is that children's books are less important or less worthy of review than adult books and I think that's a terrible message to send. Children's books are often the ones that create a lifelong love of reading and we should do everything we can to encourage that.
What does LoveReading4Kids mean to you? I think this feeds nicely into my answer to the previous question. LoveReading4Kids does a brilliant job of addressing that lack of review space for children's books. It's a great resource for anyone trying to find stories to appeal to the young readers in their life – I really think there's something on there for everyone!
You can hear more from Aisling as she chats with one of our young Reading Ambassadors at the LoveReading LitFest.