BookTrust – the UK's largest children's reading charity – has today (23 June 2022) published the first year's findings of its BookTrust Storytime pilot, which aims to inspire low-income families with children aged 0-5 to share stories together and make visiting their local public library a part of everyday life.
Libraries play a vital role in their communities, providing families with access to books and expertise in sharing stories. Sharing stories and reading together in the early years has been proven to bring children wide-ranging benefits that positively affect their health, wellbeing, creativity and education. For children facing disadvantage, these benefits can be life-changing.
Developed in partnership with local authorities, libraries and families and with the support of library partners including The Association of Senior Children's and Education Librarians (ASCEL) and Libraries Connected, 2,366 libraries across England and Northern Ireland took part in the pilot in 2021. All libraries were provided with copies of six books to share and over 300 libraries also received a suite of resources designed to engage families and build their confidence and enjoyment of sharing books with their children.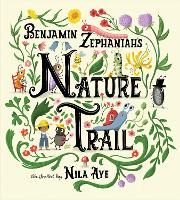 With BookTrust Storytime returning for a second year in 2022, thanks to generous support from Arts Council England, feedback on the first year of the pilot provided valuable learning about how it supported libraries' work in their communities, including encouraging families back into libraries after a period of Covid-19 related closures. 83% of libraries surveyed said the pilot supported their work engaging with children under 5 and 65% of libraries reported that BookTrust Storytime helped them attract new families to their library.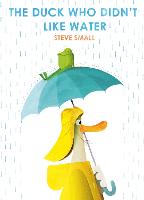 Libraries felt that the pilot created opportunities for staff to engage with families who had not had a chance to participate in community activities during the pandemic. In order to attract new families who would benefit from the BookTrust Storytime experience, libraries worked in close partnership with local community organisations, including children's centres, nurseries, and community groups. Libraries reported that the pilot provided an inspiring library experience supported by engaging books and resources, that had a positive impact on families who were new to libraries; transforming their misconceptions about libraries being spaces where children are expected to sit quietly or overcoming nervousness about participating in group activities with their children, particularly after Covid restrictions. Many families began to visit their local library outside of the BookTrust Storytime experience, and signed up for library membership, indicating their intentions to keep sharing stories with their children.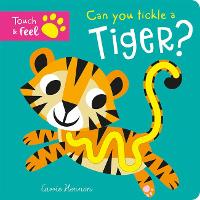 BookTrust Storytime will return from September 2022 in 2,500 libraries in England, and Northern Ireland with new developments informed by learning from the first year of the pilot. This includes extending the offer from a six-week to a nine-month experience, enabling libraries to provide multiple opportunities for continued engagement with families. All libraries will receive copies of expertly curated books (these are the six books that have been selected as the BookTrust Storytime Prize shortlist for 2023) as well as digital tools and support. 1000 libraries will also receive a suite of additional resources and BookTrust will work with partners to identify where the need for these is greatest. Based on learning from all three nations, BookTrust will also be developing a complementary bilingual pilot for libraries in Wales. BookTrust hopes the second year of the pilot offers library staff and community organisations even more scope to be creative, use their expertise to attract new families and create welcoming story sharing experiences.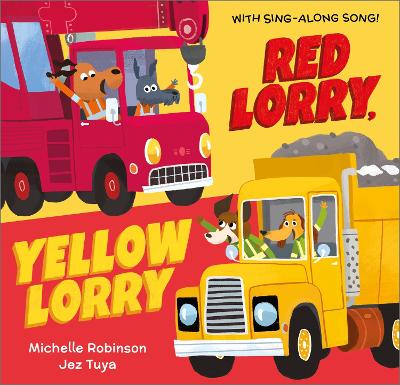 Diana Gerald, Chief Executive of BookTrust said:
"Developing our reading support for low-income families in the early years is a key priority for BookTrust, so children can enjoy the life-changing benefits of reading. BookTrust Storytime forms part of our wider approach to offer families multiple and targeted opportunities to share stories together as early as possible, laying the foundations for an ongoing reading habit. Thanks to the support and expertise of libraries last year, we were able to test new ways of supporting families through BookTrust Storytime. Together we learnt so much about new ways to reach families who were not library users and how to create a fun, engaging experience that encourages families to share books and stories with their children. With six fantastic new books to share as part of this year's pilot, together we will continue to support libraries to engage thousands of new families, inspiring the next generation of readers."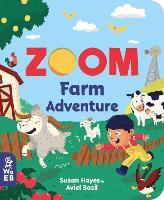 Linda Howell, Learning Coordinator Children and Families, Luton Libraries said:
"We were very excited to take part in the BookTrust Storytime pilot last year. It came at a really good moment for us as libraries were just starting to reopen after Covid and it was great to have something exciting to offer to those families who weren't familiar with the library. We worked closely with local nurseries and other services to reach new families, to talk to them about the support available in the library and encourage them to come and join us. The story sharing sessions, books and activities went down really well with both the parents and their children. For one of the sessions we had over 50 families join us, which was fantastic to see. Many parents talked to their friends and families and encouraged them to come along with their own children, which was not only a sign that they had a great time, but also further extended our reach. Many of the first-time parents told us they were determined to make an effort to revisit the library in the future and we're hoping in turn they will become regular users. We're delighted the pilot is returning. There are some great books in this year's selection for both younger and older children and we look forward to inviting many more families into the library to enjoy them."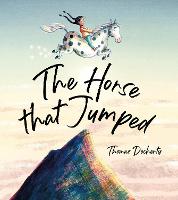 Thomas Docherty, author of Storytime Prize 2023 nominated book, The Horse That Jumped said: "
Visiting the library meant so much for me as a child. I'm dyslexic and found reading the books at school difficult. That all changed when I discovered the library and I found out I could choose any books I liked. The first books were comics that I would make up my own stories, but eventually me and my mum started reading together and she helped me understand the words. After that I never looked back and now, I read anything and everything. I know how lucky I was growing up with access to a library and with parents who read to me. It certainly made a difference to my life and I'm very grateful for that. It is so important that all children have access to books and stories, so playing even a small part in that feels important."
The books shortlisted for 2023 are:
Nature Trail written by Benjamin Zephaniah and illustrated by Nila Aye
The Duck Who Didn't Like Water written and illustrated by Steve Small
The Horse That Jumped written and illustrated by Thomas Docherty
Can You Tickle A Tiger? written by Bobbie Brooks and illustrated by Carrie Hennon
Red Lorry, Yellow Lorry written by Michelle Robinson and illustrated by Jez Tuya