A Winnie the Pooh inspired house in the Hundred Acre Wood is available to book on Airbnb as part of Disney's 95th Anniversary celebrations of the loveable children's character.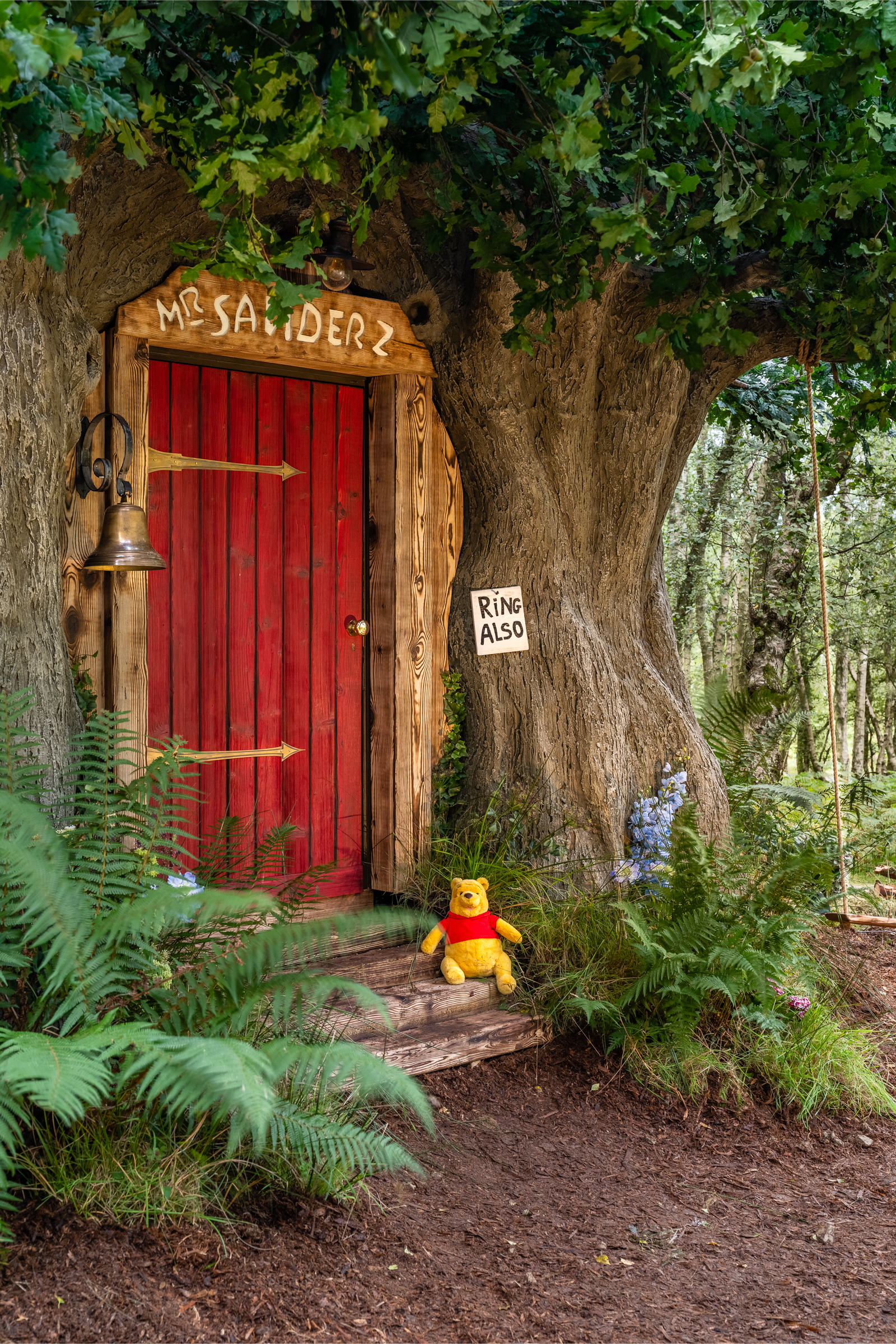 The "Bearbnb" is situated in Ashdown Forest and is inspired by A.A. Milne's original tales in the Hundred Acre Wood. With two separate stays available, the Bearbnb sleeps up to four guests at a time, giving Winnie the Pooh fans the opportunity to immerse themselves in the iconic world of Pooh and Friends.
Hosting the Airbnb stay is Disney-appointed Winnie the Pooh illustrator, Kim Raymond, who curated the Bearbnb and has been drawing the iconic bear for over 30 years. Kim brought Pooh's house to life taking inspiration from the original decorations of E.H. Shepard and he notes: "I have been illustrating Winnie the Pooh for 30 years and I continue to be inspired by the classic decorations of E.H. Shepard and the more recent Disney stories. The 'Bearbnb' is a unique experience that brings the charm of Pooh to life for fans, whilst honoring the original adventures that have been so important to many people for 95 years."
The custom-built Bearbnb and entire stay, bookable only on Airbnb, is fit for Pooh and his adventures with Piglet, Tigger, Eeyore and friends. The house is built with exposed tree branches wrapped around the doorway with 'Mr. Sanders' inscribed above. It features bespoke wallpaper designed by host Kim Raymond and if guests take a peek inside kitchen cupboards, they'll find shelves stocked full of 'hunny' pots.
"Winnie the Pooh is a childhood jewel beloved by families the world over. This year, the original books celebrate their 95th anniversary. What better way to commemorate A.A. Milne's classic work than with these two once-in-a-lifetime stays in the original Hundred Acre Wood. A perfect place to do nothing. As Pooh said, "doing 'Nothing' often leads to the very best Something." Catherine Powell, Airbnb Global Head of Hosting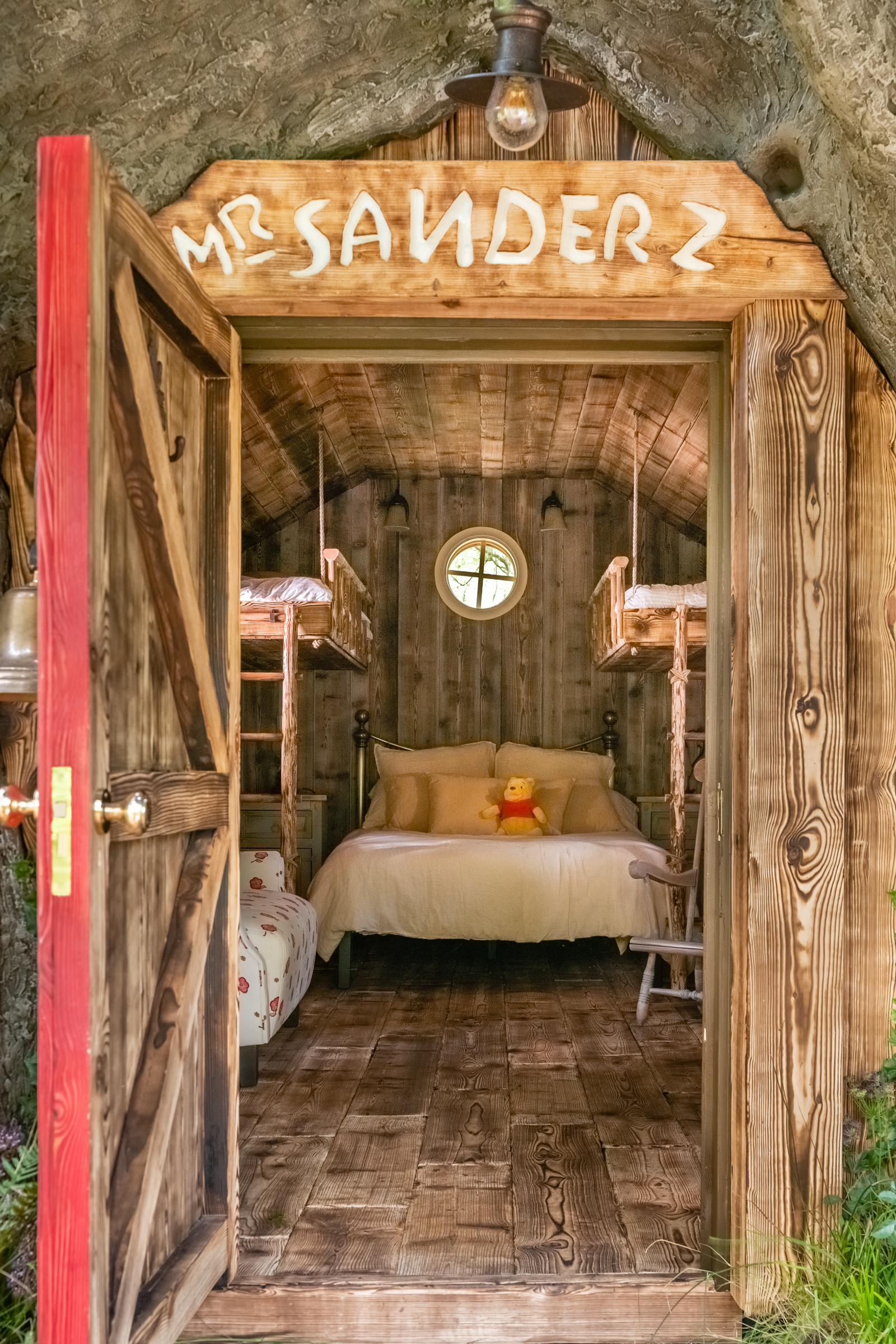 To view the 'Bearbnb' home on Airbnb, visit airbnb.com/winniethepooh
The Bearbnb is located in Ashdown Forest in East Sussex and Kim will host two separate stays on September 24 and 25 for just £95 per night*. The purpose-built Bearbnb sleeps a family of four. Airbnb reviews will be taken into consideration.
Airbnb anticipates a very high level of interest and available booking dates will go live at 2:00PM BST on Monday, September 20. Interested guests should note that the booking shall be conducted in strict adherence to local COVID-19 guidelines; i.e. only current UK residents will be eligible to book.