Shelley, who looks after our Reader Review Panel, and her family are great fans of Aardman Animations so were delighted to be invited by Walker and represent Lovereading4kids.co.uk at a preview screening of the SHAUN THE SHEEP THE MOVIE. Read on for their review of the film.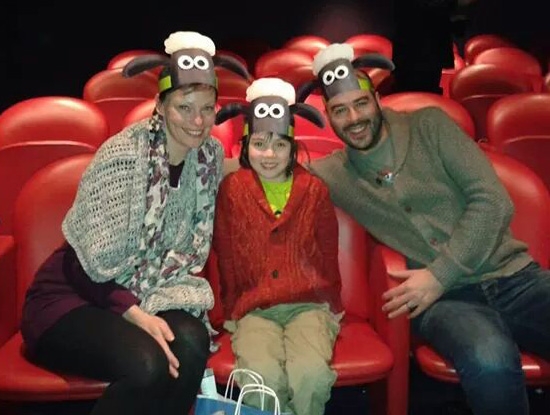 Shaun is feeling mischievous and decides that the sheep of Mossy Bottom Farm deserve a day off.  He hatches a plan but it's not long before things go wrong and the Farmer goes missing.
The film was full of adventure as we watched Shaun and his woolly companions take to the Big City in an attempt to find the missing Farmer and bring him safely home. The kids will love it and there's plenty of clever wit and film references that the grown-ups will just love too.  There is also a very funny moment involving a toilet and a brick wall but you'll have to watch it to find out more.
The SHAUN THE SHEEP THE MOVIE upheld Aardman's high standard of quality, humour and fantastic animation. You can really see the passion and love that goes into these films.  They must be so much fun to make!  Full of lovable characters (younger fans will be thrilled to see Timmy too) this will soon be a firm favourite for all the family to enjoy.
And finally, a few words from Ben (who now can't wait to go and see it again and again and again). 'It was funny, it was hilarious and it made the grown-ups laugh even louder than me!  My favourite part was when Shaun whacked Timmy's teddy bear in the baddies face.  It was so funny! Go and see it straight away! Now! Just go and if you want to see how movies are made there are some great Shaun the Sheep movie books with lots of fun-filled activities.  Creating a storyboard  was really fun'