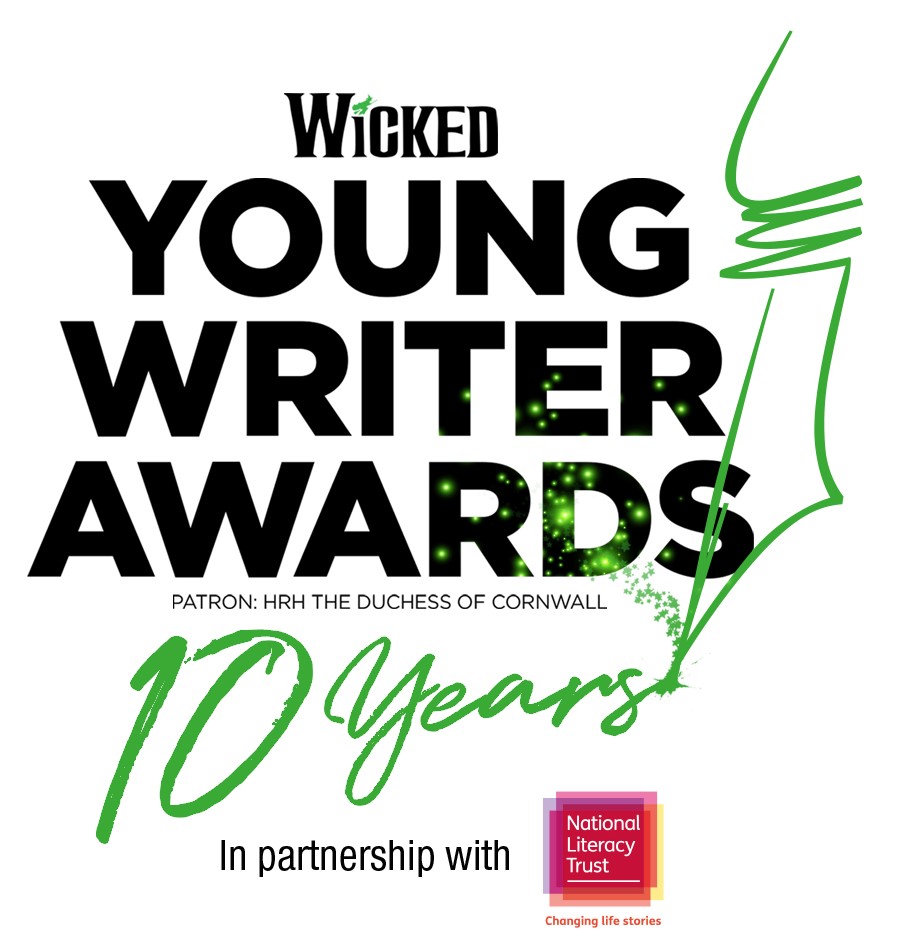 2020 marks the 10th Anniversary of The Wicked Young Writer Awards. Created by the producers of Wicked in association with the National Literacy Trust, the awards were set up to encourage and recognise excellence in writing and creativity, and help develop literacy and writing talent in young people. Since launching in 2010, with the support of Michael Morpurgo OBE and Patron HRH The Duchess of Cornwall, over 50,000 young people have entered original and thought-provoking pieces of writing that consistently reflect the interests, concerns and deepest thoughts of young people, providing a first-look at the emerging voices of a new generation.
For the sixth year the judging panel is chaired by Cressida Cowell who is joined by Jonathan Douglas, Director of the National Literacy Trust, Michael McCabe, Executive Producer (UK) of Wicked and Nicky Cox MBE, Editor in Chief of First News (a joint sponsor of the Award prize for the 'For Good' category).
Joining them for the 10th anniversary year will be the BAFTA award-winning writer, comedian and actor Charlie Higson (Young Bond and The Enemy book series, The Fast Show) and author, illustrator and performance poet Laura Dockrill (Darcy Burdock book series). Our Ambassador for a second year is best-selling author Dan Freedman (Jamie Johnson football book series) who has visited schools across the country to raise awareness of the Awards.
As in previous years, entrants can enter one of five different age categories; 5-7, 8-10, 11-14, 15-17, 18-25. In addition, the 2020 Awards see the fifth year of the FOR GOOD Award for Non-Fiction, encouraging 11-25-year olds to write essays or articles that recognise the positive impact that people can have on each other, their communities and the world we live in.

Pieces of original writing can be submitted, either individually or as part of a school group, until 2 March 2020. The overall winners from each category will win a VIP family experience to the West End production of Wicked, including an exclusive backstage tour and cast meet-and-greet, £50 book/eBook tokens, plus £100 worth of books for the 5-14-year old winner's school library donated by Hachette Children's Books.
There will also be prizes for the school and teacher who submit the most entries.

• Closing date for entries 2 March 2020

• To submit entries, and for any more information, including writing tips and resources for schools visit www.WickedYoungWriterAwards.com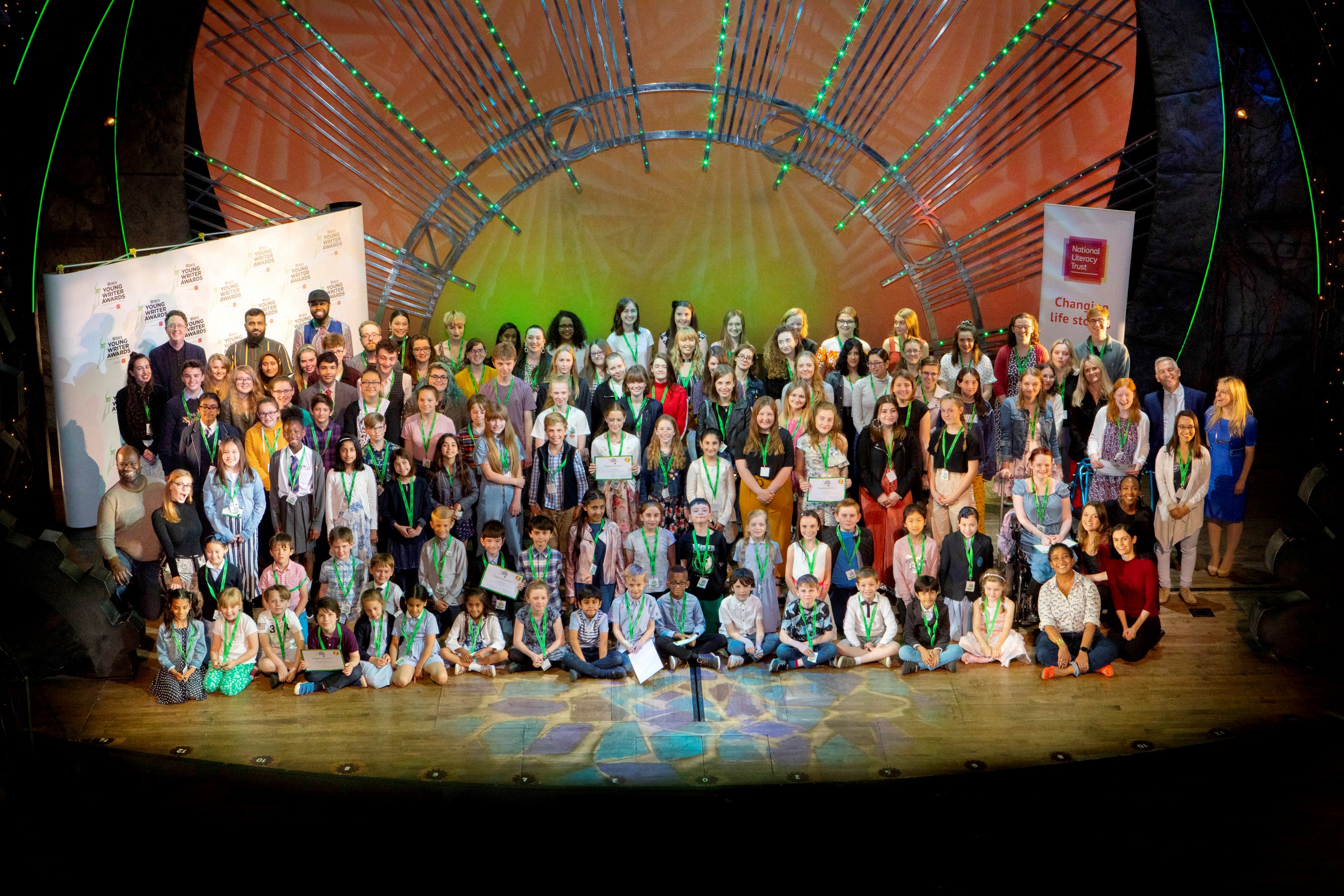 The 2019 Finalists at the Apollo Victoria Theatre.
Photo credit Ellie Kurttz