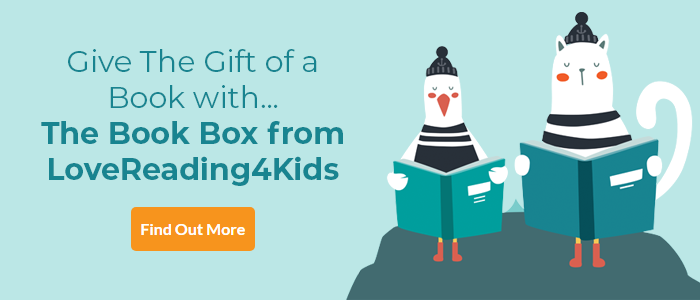 Millions Review
Winner of the 2004 CILIP Carnegie Medal
When a bag stuffed full of money falls out of a train and into their camp, Damian and Anthony are suddenly rich. Very, very rich, to be precise. But, there is a problem. They only have a few days in which to spend the money. When the Euro arrives, it'll be worthless. A thrilling story about the real value of money but Millions is more than an adventure as the boys have recently lost their mother and their search for happiness is tinged with the sadness that, however much money they have, they'll never be able bring her back.
Reading Guide available to download for this title.
This book was selected by Marcus Sedgwick, July 2010 Guest Editor, as: "Another book I would be very proud to have written - I think comic writing is the hardest thing to do well, and this book is not only funny, it's a very happy book too, and we could all do with a few more of those in the world."
Millions Synopsis
Frank Cottrell Boyce's story, Millions - the tale of a not-so-great train robbery - is an absolute treasure!
Two brothers, Damian and Anthony, are unwittingly caught up in a train robbery during Britain's countdown to joining the Euro. Suddenly finding themselves with a vast amount of cash, the boys have just one glorious, appalling dilemma - how to spend it in the few days before it becomes worthless.
Torn between the vices of buying a million pizzas and the virtues of ending world poverty, the boys soon discover that being rich is a mug's game. For not only is the clock ticking - the bungling bank robbers are closing in too. Pizzas or World Peace - what would you choose?
Includes bonus material and discussion questions from Frank Cottrell Boyce, and illustrations by Steven Lenton.
Millions Reader Reviews
Kids love to read and so in addition to the review by one of the Lovereading4kids editorial experts some of our Lovereading4kids Reader Review Panel members were also lucky enough to read and review this title. Click here to read their full reviews.
Evie Aconley, age 10 - 'A book full of saints and riches, if you enjoy money, you'll love this book.'
Matthew Kirk, age 11 - 'I enjoyed this book. I would give it 9 million pounds out of 10.'
Emma Corden, age 11 - 'I would fully recommend this book to everyone whether they like reading or not.'
Tom Greenan, age 11 - 'I enjoyed this book and would definitely would read another one by Frank Cottrell Boyce. Rating: 8/10.'
Patrick Griffith, age 11 - 'I found this book very thought provoking and it stirred up different emotions as I read it. I enjoyed Millions – it has taught me a little about the value of money too!'
Millions Press Reviews
Damian's voice leaps off the page and into your heart. Millions is fresh, funny, touching and wise. The Times

Deliciously funny Guardian

Pure gold Scotsman Written with charm and humour, this is a touching, absorbing oddity of a book about love, grief, avarice and generosity. Sunday Times


If you loved this, you might like these...