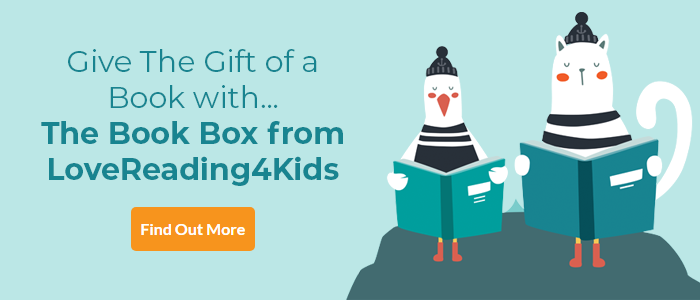 LoveReading View on Lady Midnight
From the creator of the Mortal Instruments series and Infernal Devices trilogy comes this epic first instalment of the author's highly anticipated The Dark Artifices series.
Lady Midnight is populated with pretty much every kind of mythological and supernatural being you could wish for (witches, warlocks, werewolves, vampires, faeries to name a few), but none more intriguing than the Nephilim Shadowhunters, part-angel, part-human beings who adorn themselves with protective runes. Emma Carstairs is a Shadowhunter and, as such, she's bound to her parabatai platonic soul mate Julian for life. Emma is also set on avenging her parents' death. Then, when bodies bearing the same marks as those on her parents' are found in her home city of Los Angeles, Emma's search for their murderer leads her down all kinds of treacherously demonic paths.
Clare has a real talent for creating richly-realised fantasy worlds and plummeting her gutsy, larger-than-life protagonists into seriously high-stakes situations. This is a hugely entertaining and expansive start to her new series, with more glamour that you can shake a stele stick at, and more than enough intrigue to keep forum threads spinning furiously as fans await book two.
Take a look at our Ambassador Book Buzz for The Dark Artifices.

We've got some great stuff related to this book in our KidsZone.
Head over there and check it out now.
Lady Midnight Synopsis
The Shadowhunters of Los Angeles star in the first novel in Cassandra Clare's newest series, The Dark Artifices, a sequel to the internationally bestselling Mortal Instruments series.
Lady Midnight is a Shadowhunters novel. It's been five years since the events of City of Heavenly Fire that brought the Shadowhunters to the brink of oblivion. Emma Carstairs is no longer a child in mourning, but a young woman bent on discovering what killed her parents and avenging her losses. Together with her parabatai Julian Blackthorn, Emma must learn to trust her head and her heart as she investigates a demonic plot that stretches across Los Angeles, from the Sunset Strip to the enchanted sea that pounds the beaches of Santa Monica. If only her heart didn't lead her in treacherous directions...Making things even more complicated, Julian's brother Mark-who was captured by the faeries five years ago-has been returned as a bargaining chip. The faeries are desperate to find out who is murdering their kind-and they need the Shadowhunters' help to do it. But time works differently in faerie, so Mark has barely aged and doesn't recognize his family. Can he ever truly return to them? Will the faeries really allow it?
Glitz, glamours, and Shadowhunters abound in this heartrending opening to Cassandra Clare's Dark Artifices series.
Lady Midnight Reader Reviews
In addition to our Lovereading expert opinion some of our Reader Review Panel were also lucky enough to read and review this title. You can click here to read the full reviews.
In my opinion, it was one of the greatest things I have ever read and would 105% read it again or five times more. Full review
Lady Midnight is a thrilling and enjoyable book, it is exceptional and lives up to the original Mortal Instruments series. There's everything in this book and I enjoyed it tremendously. Full review
Lady Midnight Press Reviews
Praise for the Mortal Instruments series:
Fans of... Buffy the Vampire Slayer will instantly fall for this series Publishers Weekly
The perfect young adult novel. The tale of a shadowy underworld of elegant half-angel demons hunters in New York is thrilling. It's romantic. The pages fly by. The characters leap off the page and into your heart. I aspire to write like this. And I want to fight like a Shadow Hunter -- CJ Daugherty The Big Issue
Mesmerising, lyrical tale of bright and dark sides of love and desire -- Fiona Noble Bookseller Children's Guide
A thrilling urban fantasy of vampires, warlocks and shapeshifters that fans of Buffy the Vampire Slayer will love to get their teeth into [...] We haven't read such a brilliant mixture of razor-sharp wit and humour and spine tingling fear but above all a terrific page-turning read that will have you saying just one more page, then one more chapter and suddenly you've finished it. Love Reading 4 Kids
The book was easy to get into and thrilling the whole time. First News
If you loved this, you might like these...