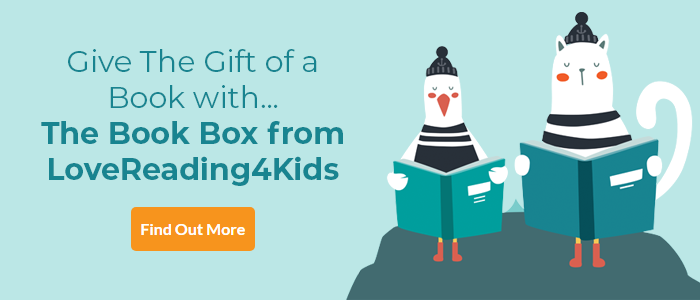 The Wardrobe Monster Review
A Julia Eccleshare Pick of the Month April 2018
A charming story of bedtime fears with a neat twist to it. Dora and all her toys wake up grouchy and grumpy after a night spent tossing and turning on account of the scary noises coming from the wardrobe. Penguin, Bear, Lion and Dora herself had all been terrified and not one of them is looking forward to the next night. But the next time the banging from the wardrobe starts up, Dora and her friends bravely open the cupboard door…Nicely scary as well as appropriately reassuring.
Other Info
A message from the author, Bryony Thomson; 'The Wardrobe Monster originated in my memories of going to boarding school when I was very young. I remember trying to get to sleep in an enormous dormitory that contained a lot of lurking shadows and unexplained noises once darkness fell. I remember feeling silly for being frightened and so through The Wardrobe Monster I wanted to show that it is ok to be scared - everyone is, even those who put on a good facade - but in the end things aren't usually as bad as they seem in the middle of the night. I guess I was aiming to create the kind of story that would have made my eight year- old self feel better!'
Julia Eccleshare's Picks of the Month for April 2018
The Grotlyn by Benji Davies
The Book Case: An Emily Lime Mystery by Adam Stower
Lady Mary by Lucy Worsley
The Wardrobe Monster by Bryony Thomson
The Tale of Angelino Brown by David Almond
You Are Awesome by Matthew Syed
The Wardrobe Monster Synopsis
What's that knocking sound coming from the wardrobe? Every night, it makes Dora and her toy friends afraid to go to bed and every morning they are grumpy through lack of sleep. Eventually, they summon up the courage to face their fear together and open the wardrobe door...what falls out provides a humorous and reassuring story for all children who imagine monsters in the darkness. With a sympathetically drawn cast of characters, Bryony taps into a childhood fear and converts it into a tale of mutual support. Gently funny, 'The Wardrobe Monster' will be a great bedtime read.
The Wardrobe Monster Reader Reviews
In addition to our Lovereading expert opinion some of our younger Lovereading Kids Reader Review Panel members were also lucky enough to read and review this title. You can read their full reviews by clicking here.
Edith and Cecilia, age 5 and 3 - 'Lovely book. Beautiful pictures. Turns the idea of night terrors on its head...Both my daughter LOVED this book.'
Abbie Collings, age 5 - 'The story of confronting a fear and finding out everything will be ok with the help of your friends. I couldn't wait to find out what was inside the wardrobe!'
Ian Eagleton - Teacher - 'A gently amusing exploration of night-time fears, with a cast of cosy, supportive characters.'
Aidan and Milo, age 5 & 2 and mum Sarah - 'A lovely story and a way to explain that not everything that seems scary, is as it appears. I think this will become a regular bedtime favourite for them both.'
If you loved this, you might like these...