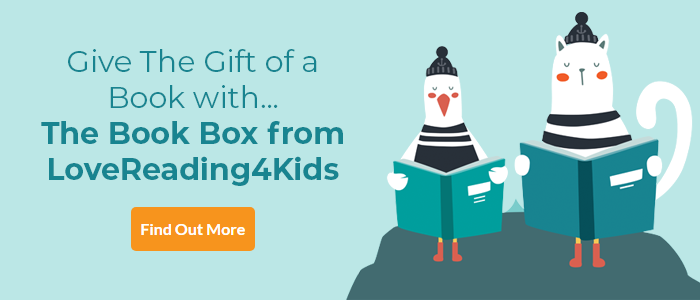 A Skinful of Shadows Review
Tense and creepy supernatural story set in an often ignored historical period - full of ideas and amazing writing
Shortlisted for the CILIP Carnegie Medal 2019 | Longlisted for the UKLA Book Awards 2019 | Shortlisted for Waterstones Book of the Year 2017 | May 2018 Book of the Month | A Julia Eccleshare Pick of the Month May 2018
Award-winning Frances Hardinge's latest novel bubbles over with brilliant ideas in a fast-paced and thought-provoking adventure encompassing families, a very special kind of haunting, spying and the English Civil War. Twelve year Makepeace has grown up practising how to defend herself against spirits who go in search of another living being to inhabit when they are released from the dead. Makepeace is skilful at defence but, when grieving the death of her mother, she lets her guard down and is filled with the spirit of a bear. But Bear is a friend as much as a foe and now Makepeace has a strong internal allay who may be exactly what she needs when she goes to stay with her father's terrifying family whom she needs to resist at all costs. Frances Hardinge's beautiful writing makes the unbelievable credible and tangible as she weaves together and then unravels layer upon layer of complexities in this substantial and deeply story.
A Skinful of Shadows Synopsis
Frances Hardinge weaves a dark, otherworldly tale in A Skinful of Shadows, her first book since the Costa Award-winning The Lie Tree. When a creature dies, its spirit can go looking for somewhere to hide. Some people have space inside them, perfect for hiding. Makepeace, a courageous girl with a mysterious past, defends herself nightly from the ghosts which try to possess her. Then a dreadful event causes her to drop her guard for a moment. And now there's a ghost inside her. The spirit is wild, brutish and strong, but it may be her only defence in a time of dark suspicion and fear. As the English Civil War erupts, Makepeace must decide which is worse: possession - or death.
A Skinful of Shadows Press Reviews
Electrifyingly good, A Skinful of Shadows dances between reason, compassion and the supernatural with exceptional artistry. Even in a remarkable year for children's books, it strikes gold. New Statesman
Frances Hardinge's latest novel, A Skinful of Shadows has a plot every bit as strange as her last, Costa-winning The Lie Tree. The thrilling story follows a 12-year-old girl who has imbibed the spirit of a bear, and is in danger from demonically possessed aristocrats. Daily Telegraph (Books of the Year)
Chillingly atmospheric, historically fascinating, it's also blackly comic in parts and beautifully written. Daily Mail
Creepy, clever and mind-blowing. Emerald Street
Hardinge's tale of ghosts, puritans and shaping your own destiny is an unmissable, hypnotic treat. Observer Children's Book of the Week
Hardinge's hypnotic prose and resourceful heroine will appeal to young adults and adult readers alike. The Mail on Sunday
Hardinge is a talent who deserves to be read by children and adults alike. Guardian
'A Skinful of Shadows confirms Hardinge's status as one of our finest storytellers. The striking originality of its magical element is matched by a thrilling depiction of a 17th century England riven with political and religious unease. At the centre of the novel, young Makepeace is a vital and engaging presence amid a cast of extraordinary and villainous characters, and she had my heart from the first. It's rare to find a book which is every bit as intelligent and stylish as it is riveting - I was enthralled Sarah Perry, author of The Essex Serpent
Everyone should read Frances Hardinge. Everyone. Right now. -- Patrick Ness
If you loved this, you might like these...