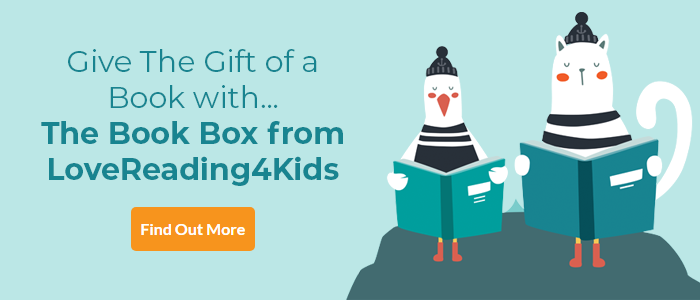 Room on the Broom Sound Book Review
An all-time favourite made even more appealing with magical sounds
September 2019 Book of the Month
Room on the Broom, Julia Donaldson and Axel Scheffler's story of a kind-hearted witch is now recognised as a modern classic, a book that should be in every little child's collection. With its rhyme and repetition, jolly cast of characters and wonderfully satisfying ending, it can hardly be bettered – except that here it can, because as well as the story and the pictures and the rhyme, there are also sound buttons so that children can join in and croak with the frog, woof with the dog and 'whoosh' with the broom. One to share for Hallowe'en or indeed any night of the year.

We've got some great stuff related to this book in our KidsZone.
Head over there and check it out now.
Room on the Broom Sound Book Synopsis
Press the twelve sound buttons in the pages of the story to make Julia Donaldson and Axel Scheffler's classic tale Room on the Broom come alive. Listen to the witch cackle and the cat purr. Hear the tap of the witch's wand and the whoosh of her broomstick in this interactive story sound book.
The ideal gift for all fans of Room on the Broom, it is also the perfect introduction to this family favourite. The witch and her cat fly happily over forests, rivers and mountains on their broomstick until a stormy wind blows away the witch's hat, hair bow and wand. Luckily, they are retrieved by a dog, a bird and a frog, who are all keen for a ride on the broom. It's a case of the more, the merrier, but the broomstick isn't used to such a heavy load and it's not long before . . . SNAP! It breaks in two! And with a greedy dragon looking for a snack, the witch's animal pals need to think fast.
A brilliantly funny story of quick wits and friendship, Room on the Broom is another smash hit from the unparalleled picture book partnership of Julia Donaldson and Axel Scheffler, creators of The Gruffalo.
Room on the Broom Sound Book Press Reviews
Julia Donaldson and Axel Scheffler have come up with another gem . . . We loved it. - Independent
If you loved this, you might like these...