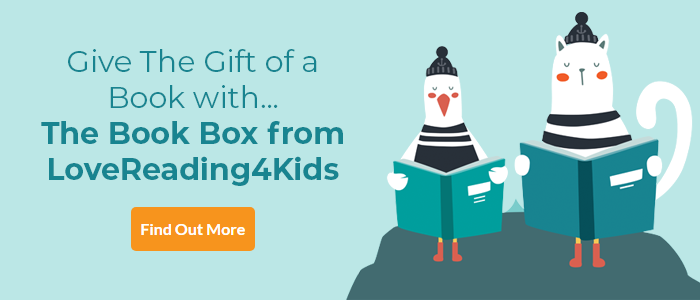 LoveReading View on Gloves Off
A stunning verse novel that, quite literally, pulls no punches in depicting one girl's transformative journey from victim to victor
Longlisted for the UKLA Book Awards 2021 | Selected for The Book Box by LoveReading4Kids
In English teacher Louise Reid's first venture into the verse novel, she uses the form magnificently using layout and different font sizes and styles to show as well as tell Lily's story. We meet her in the opening poem, Roadkill at her lowest ebb. Bullied at school and battered and abused outside it, betrayed by childhood 'friends' and mentally trapped in a self-critical prison. This is an unflinching portrait of a girl who does not fit in and who hates herself. But it is also a picture of a family in poverty and the link between poverty and obesity is well known, but not often acknowledged and 'fat shaming" is a particularly insidious and dangerous form of bullying where the victims are often blamed. The author also gives a voice to Bernadette, the loving mother equally trapped in her own misery, overweight and virtually housebound and to Lily's feelings for her which veer back and forth from love to shame and blame. The layers of characterisation and backstory are subtly and delicately revealed in this beautifully paced narrative. Equally touching is the depiction of her father, quiet, loyal and desperate to help. It is at his suggestion that Lily takes up his old hobby of boxing. With training and the gym comes fitness, but more importantly other support structures and tentative friendships and Lily's bravery helps Bernadette take some positive steps too. Their journey is not easy but never anything other than utterly convincing and psychologically authentic. This important novel has home truths for both sexes to ponder and a cleverly neutral cover and the highly accessible verse format means that it can be promoted to even the most reluctant of readers.
We explore the powerful themes in Louisa's follow-up verse novel Wrecked in a Q&A with the author.
Other Info
Gloves Off Synopsis
A page-turning and immersive YA novel in verse, telling the story of Lily who is mercilessly bullied at school and who turns to boxing in an attempt to fight back; a story of hope and resilience breaking through even the most difficult situations.
Lily turns sixteen with two very different sides to her life: school, where she is badly bullied, and home with her mum and dad, warm and comforting but with its own difficulties. After a particularly terrible bullying incident, Lily's dad determines to give his daughter the tools to fight back. Introducing her to boxing, he encourages Lily to find her own worth. It is both difficult and challenging but in confronting her own fears she finds a way through that illuminates her life and friendships. Meeting Rose, and seeing that there is another world out there, enables her to live her own life fully and gives her the knowledge that she is both beautiful and worth it. __________________
Gloves Off Press Reviews
'Stunning ... Gloves Off punches in the guts' - Nicola Morgan, author of Blame My Brain
'Beautiful, brave and inspiring, Lil's story will have you weeping one moment and cheering her on the next. I loved it.' - Lisa Williamson, author of The Art of Being Normal
'Gloves Off is a verse novel a girl who learns to fight back – literally and metaphorically. Reid tackles self-image, bullying and mother/daughter relationships in a way that will have you aching to finish the story. Reminiscent of Sarah Crossan and Jason Reynolds, this novel is a stunning achievement.' - Charlotte Eyre, The Bookseller
'Gloves Off will have you cheering Lily on as she finally stands up for herself and finds her own way. Beautifully written.' - Teri Terry, author of the Slated trilogy