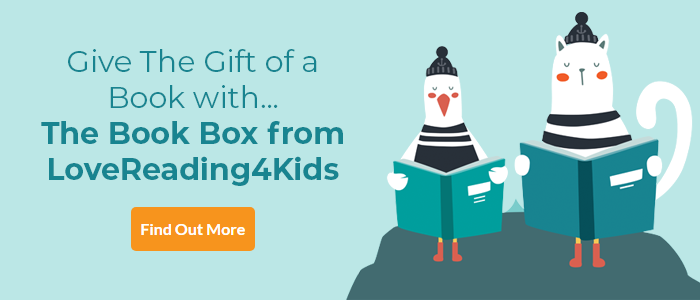 Treasure Island Review
A true adventure book treasure for budding buccaneers
Brimming with action, atmosphere and edge-of-your-seat adventure, Robert Louis Stevenson's classic swashbuckler about "buccaneers and buried gold" is every bit as thrilling today as it was to its first readers back in 1883. The language is richly descriptive, yet still eminently readable to modern readers, thanks to its lively dialogue and perfectly-paced account of a high-stakes quest on the high seas and mysterious island.
This new Wordsworth Collector's Edition will make the perfect piratical present for burgeoning buccaneers who've yet to plunder the story's exhilarating booty. It has a hardy hardback format, appropriately gleaming with the gold associated with buried treasure.
The Wordsworth Collector's Editions make wonderful presents for children; you can find more in the series here.
Other Info
Treasure Island has been a favourite of our Guest Editors;
Michael Morpurgo, September 2020, Guest Editor : 'A terrifically exciting tale of a dead man's map, mutinous pirates, skulduggery and buried treasure that will be thoroughly enjoyed by a child if read aloud to them from the age of 5 upwards. It's such a gripping adventure that children are sure to pick it up again to read alone when they're a little older. It's the story of Jim Hawkins who discovers a map in an old sea chest but little does he know of the danger and excitement which lie ahead when sets sail for Treasure Island in search of treasure.
'This was the first proper book I read for myself. Jim Hawkins was the first character in a book I identified with totally. I was Jim Hawkins. I lived Treasure Island as I read it. And I loved it. Still do. I wish I'd written it.'
Tim Bowler, February 2011 Guest Editor: "All right, another sea story, but it's one of the best ever. I first read it at the age of ten and I've read it countless times since. It's a book I would love to have written myself. It's got everything – pirates, treasure, a sea voyage, a desert island, danger, treachery, courage, comradeship, humour, and a cast that includes some of the most memorable characters in fiction: Jim Hawkins, Squire Trelawney, Ben Gunn and Long John Silver. Every time I read this novel, it gets better. There are very few books you can say that about."
Michael Foreman, March 2010 Guest Editor; "One of our teachers, Oscar Outlaw, realised that most of the class had no books at home. He started bringing in his own books and reading to us on Friday afternoons if it was too wet for games. First he read The Wind in the Willows. And then, Treasure Island. What a treat! We looked forward to rain."
Treasure Island Synopsis
Treasure Island is the seminal pirates and buried treasure novel, which is so brilliantly concocted that it appeals to readers both young and old.
The story is told in the first person by young Jim Hawkins, whose mother keeps the Admiral Benbow Inn. An old seadog, a resident at the inn, hires Jim to keep a watch out for other sailors whom he fears but, despite all precautions, the old man is served with the black spot which means death. Among the dead man's belongings Jim discovers a map showing the location of the buried treasure of the notorious pirate Captain Flint. It is not long before he, along with Doctor Livesey and Squire Trelawney, sets sail to find the treasure.
However, amongst the hired hands is the one-legged Long John Silver who has designs on the treasure for himself. The continuing fascination with this tale of high drama, buried treasure and treachery bears out what Stevenson wrote about the book to his friend W. E. Henley: 'if this don't fetch the kids, why, they have gone rotten since my day.'
The book not only continues to 'fetch the kids' but the grown-ups too - in fact all those with the spirit of adventure in their hearts.
If you loved this, you might like these...