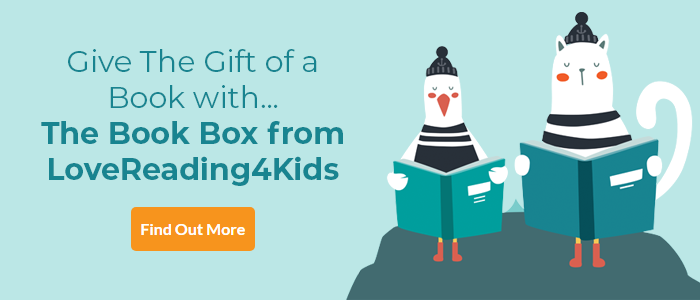 LoveReading View on Diary of a Young Naturalist
A diary which highlights our essential connection with the natural world, the landscape and our history embedded within it - but more importantly, it is also about our future
Winner of the Wainwright Prize for UK Nature Writing 2020 | Winner of the Books Are My Bag Readers Awards for Non-Fiction | Shortlisted for Waterstones Book of the Year 2020 | Longlisted for the Baillie Gifford Prize 2020
Diary of a Young Naturalist recounts a year in the life of an autistic and highly gifted 15 year old, struggling with school, bullies, moving house and fearing the decline of the natural world whilst rejoicing in it. Dara McAnulty is clearly an extraordinary person and a beautiful and mature writer. His descriptions of his adventures in nature are inspiring for children, but also sure to brighten the souls of many an adult too.
The intensity with which nature presents itself to the author is overwhelming, and his ability to share this with the reader is enthralling. It's a rollercoaster ride being in the head of this young man, but the book has the magic to open our eyes and ears to what beauty is around us each and every day - if only we looked!
McAnulty's knowledge of wildlife and nature is simply extraordinary. His autism is a burden but also a super-power, providing him with piercing insight to a world that simply cannot be ignored with all its truth, tragedy and hope pouring out of every hedgerow, pond and dry stone wall.
This is a diary which highlights our essential connection with the natural world, the landscape and our history embedded within it - but more importantly, it is also about our futures. Dara McAnulty is on a mission, and if the quality of this book is anything to go by, he will have a huge impact. For many children, this book will be the beginning of a wondrous journey. ~ Greg Hackett
Greg Hackett is the Founder & Director of the London Mountain Film Festival
Diary of a Young Naturalist Synopsis
Diary of a Young Naturalist chronicles the turning of Dara McAnulty's world, from spring to summer, autumn to winter, on his home patch, at school, in the wild and in his head. Evocative, raw and beautifully written, this startling and special book vividly explores the natural world from the perspective of an autistic teenager coping with the uprooting of home, school, and his mental health, while pursuing his life as a conservationist and environmental activist. In a work of power and hope, Dara recalls his sensory encounters in the wild - with blackbirds, whooper swans, red kites, hen harriers, frogs, dandelions, Irish hares and more - while drawing a moving portrait of a young activist dealing with change, and a family making their way in the world.
Diary of a Young Naturalist Press Reviews
Feeling illuminates every page of this miraculous memoir ... His portrait of loving parents raising three neurodivergent children on poetry, punk and puffins is profoundly moving ... intimate, sensitive, deeply felt - Observer
A beautifully written, profoundly important classic of nature writing that will ignite a passion for the wild in every reader. A stunning achievement. I adored it. - Lauren St John
Dara is only 16 and autistic, and is already on his way to becoming one of the most talented and passionate writers of our era. - Steve Silberman, author of Neurotribes
It's a diary but essentially timeless. It's about enduring, it's about passion, beauty and connection. It's really, really special. - Chris Packham
Dara's is an extraordinary voice and vision: brave, poetic, ethical, lyrical, strong enough to have made him heard and admired from a young age. - Robert Macfarlane