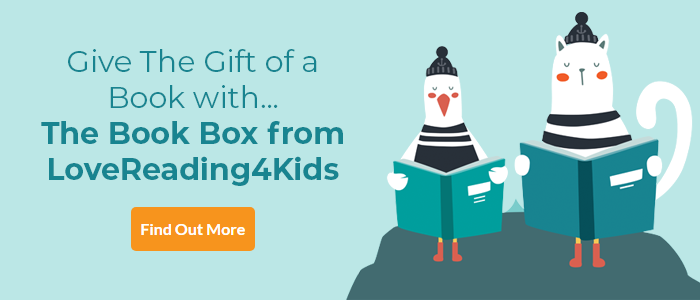 Burn Review
Tour-de-force of page turning fantasy set in an alternate Cold War era world where dragons exist
Shortlisted for the UKLA Book Awards 2021
Double Carnegie winning Patrick Ness proves yet again how effortlessly he can weave a tale that juggles apocalyptic themes and astonishing action with the truly personal sphere of beliefs and actions while dealing with issues as powerful as racism, homophobia and the morality of war and underlaying it all with deeply tender stories of love. Sarah Dewhurst, finds herself at the centre of an age-old prophecy about humans and dragons, as revealed to her by Kazimir the sardonic Russian Blue dragon hired by her father in a last-ditch attempt to save their farm from bankruptcy. She also learns that an assassin is heading her way, sent by Believers who want the world emptied of human obstacles to the dragons' dominance. Malcolm, the putative assassin, was raised from childhood in the cult and his evangelical determination to carry out his mission is matched only by his internal regrets for the life that he might have had. The plot twists and turns and grips the reader in a vice and the multiple perspectives, including the FBI agents on Malcolm's trail, create an intense and captivating reading experience. Every character is given nuance and depth, even the extremely unpleasant Deputy Kelby has a recognisable psychology. There are no long pages of exposition, the writing is as spare and beautifully crafted as we have come to expect and yet the world building is entirely credible as well as fascinating. While the book stands satisfactorily concluded there is a tempting suggestion of more to come and I am sure all readers would anticipate this as avidly as I do. Highly recommended.
Other Info
Burn Synopsis
On a cold Sunday evening in early 1957, Sarah Dewhurst waited with her father in the parking lot of the Chevron Gas Station for the dragon he'd hired to help on the farm. This dragon, Kazimir, has more to him than meets the eye. Sarah can't help but be curious about him, an animal who supposedly doesn't have a soul but is seemingly intent on keeping her safe from the brutal attentions of Deputy Sheriff Emmett Kelby.
Kazimir knows something she doesn't. He has arrived at the farm because of a prophecy. A prophecy that involves a deadly assassin, a cult of dragon worshippers, two FBI agents - and somehow, Sarah Dewhurst herself.
From the bestselling author of the Chaos Walking trilogy comes a heart-stopping story of fanaticism, hope, bravery and impossible second chances, set in a world on the very brink of its own destruction.
Burn Press Reviews
Revenge, redemption, the Cold War and dragons. Another great tale from the master with the best opening line of any book this year... -- Simon Mayo
Ness is on tip-top form here, deftly propelling a complex plot... Ness shows that although monsters exist in every world, there are many more who wish to overcome them; and that even in the smoking ruins of civilisation, there is room for hope. - The Guardian, Book of the Day
Award-winner Ness excels himself in this powerful allegory about a rare, fire-breathing dragon whose arrival on a mid-western U.S. farm in the Cold War 1950s incites an FBI chase, a time-slip family drama, a love story and an expose of the racist, homophobic and sexist attitudes of the time. Incendiary stuff. - The Daily Mail & The Scottish Daily Mail
Ness's latest YA blockbuster follows prophecies of Armageddon in a world where dragons are real, prejudice bites and teens find love across the divides. - The Guardian
PREJUDICES - racist, sexist and homophobic - underpin this extraordinary story set in 1957, during the increasingly tense Cold War. Enter dragon-worship cults, a hired assassin, FBI agents, a time-slip love story... FABULOUS in every sense of the word. - The Daily Mail
If you loved this, you might like these...