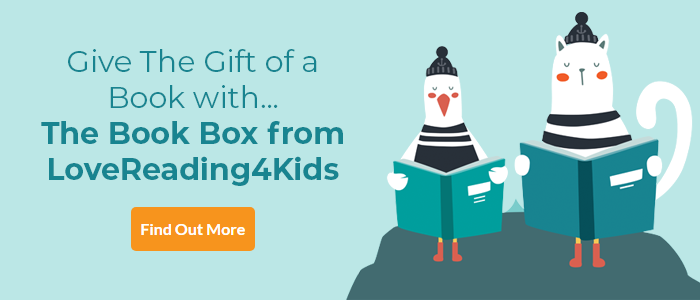 The Best Worst Day Ever Review
Moods and emotions gently explained for the very young
Sophy Henn is an award-winning author and illustrator whose straightforward style and bright colours appeal to all in this colourful, fun look at how to make the toddlers tantrums go away! Arthur is having his worst ever day, so he runs away – right to the very bottom of his garden!
It's not until he feels hungry (and he's convinced his hair's grown!) that he decides he must go home…. Meanwhile, a forest has grown in his garden, and he must travel through it to get to safety – meeting some amazing animals on the way. Each starts off roaring, or stomping, or bellowing but soon, as Arthur joins in with them, their unhappy stomps and noises turn to fun and happier play. At last, they find the front door to Arthur's home, and even though all the animals agree it has been the best worst day ever, they all have homes to go to. Arthur goes in, and 'it was almost as if he'd never been gone'.
A delightful picture book that will help parents and teachers help little ones move from bad to good moods!
The Best Worst Day Ever Synopsis
Having the WORST DAY EVER? Turn that frown upside down in this wiggling, hooting, roaring adventure from picture book superstar, Sophy Henn! A fantastic and imaginative take on how to get creative during even the most turbulent of tantrums - the perfect book for parents when their little people are having the Worst Day Ever!
Arthur is having the WORST DAY EVER. So he runs away - nearly to the end of the garden. But when it's time to go home, Arthur's journey back is full of surprises and he learns how to turn a stomp into a skip, a huff into a hoot and a roar into a song! Maybe Arthur's day isn't so bad after all...
Find out in this joyful adventure from the brilliant Sophy Henn.
The Best Worst Day Ever Press Reviews
Praise for the Ted books;
New in one of my favourite board series. Where will Ted's imagination take him today? - The Bookseller Children's Previews
Two really gorgeous board books from Henn which bring her signature style and humour to the youngest of children Fiona Noble, The Bookseller
If you loved this, you might like these...