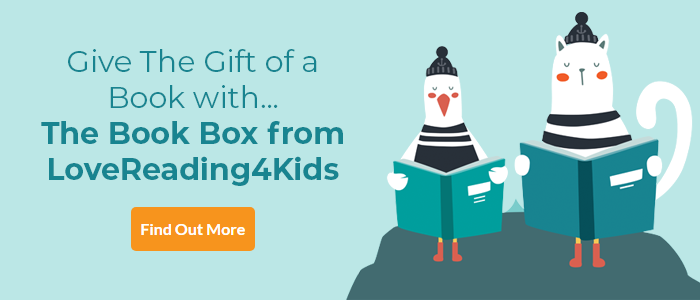 The Song that Sings Us Review
Thrilling adventure powered by the author's passion for nature
The Song That Sings Us is a dystopian novel with a difference. In the society Nicola Davies describes, a powerful, ruthless government is bent on destroying nature, but in this world some humans have always been able to understand animal thoughts. Imagine how different the world would be if we could listen to animal voices? No wonder the governing Automators want to destroy anyone who has this gift. At the centre of the story are three young people, siblings Harlon and twins Xeno and Ash; forced to flee their home when the Automators attack, leaving their ma alone to fight them off, the book follows their separate journeys, into a world of wild landscapes and even the heart of their enemy's empire. Along the way, they are helped by desperate resistance fighters, and by animals themselves. Epic in scale, this adventure is full of fights, danger, near-misses and escapes as well as friendship and laughter. Davies has poured heart and soul into the book and its effect on readers will be huge. Full of hope and a sense of the power of singing with one voice, the book looks beautiful too with striking illustrations by Jackie Morris on the cover and as chapter heads.
Other Info
A message from the author and illustrator;
Nicola says; 'I've spent my entire career communicating biological science to children in various ways, trying to raise passionate zoologists, environmental advocates and campaigners. So almost all of my previous books in some way are about nature and human relationships with the natural world. In some ways, The Song That Sings Us is entirely consistent with that history, with deep roots in zoological science and in what I know about the human connection with all living things. But, this time, I wanted to write about it in a really different way, in a way that would be more emotionally engaging, in a way that would take my readers on a really exciting journey, in a way that would deliver a powerful message that everyone needs to hear.'
Jackie says; 'The feel of an absolute modern classic about it ... Hope and beauty are a hard song to sing, but she does, and this is it.'
The Song that Sings Us Synopsis
When animals talk, it's time humans listened..
Harlon has been raised to protect her younger siblings, twins Ash and Xeno, and their outlawed power of communicating with animals. But when the sinister Automators attack their mountain home they must flee for their lives. Xeno is kidnapped and Harlon and Ash are separated.
In a thrilling and dangerous adventure they must all journey alone through the ice fields, forests and oceans of Rumyc to try to rescue each other and fulfil a mysterious promise about a lost island made to their mother.
A stunning environmental epic with cover and chapter illustrations by award-winning illustrator, Jackie Morris.
The Song that Sings Us Press Reviews
'The feel of an absolute modern classic about it ... Hope and beauty are a hard song to sing, but Nicola does, and this is it.' Jackie Morris; '...balances the line between grief and wonder, hope and fear. I was chilled, heartbroken and felt reflected in it too, but the story, it is glorious and visionary with epic adventures and beautiful characters! I loved it so much.' Dara McAnulty
'A gripping adventure that will set your heart racing and stir your soul. Listen to the song and it might just awake the wild in you.' Helen Scales
'Beautiful. Heart-wrenching, gripping, strange and glorious.' Liz Hyder
'The Song That Sings Us is a story of our time. It parallels the urgency of the challenges we face to protect this world.' Gill Lewis
'Wild, powerful and passionate, an extraordinary weaving of fierce action and tender poetry, a heart-wrenching yet hopeful symphony of the threads that connect all life on Earth.' Sophie Anderson
If you loved this, you might like these...