10% off all books and free delivery over £40
Buy from our bookstore and 25% of the cover price will be given to a school of your choice to buy more books. *15% of eBooks.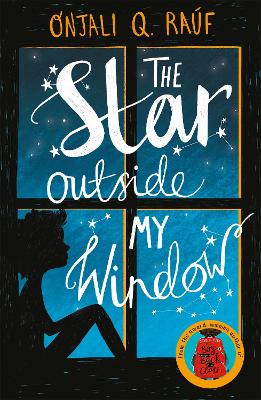 The Star Outside my Window
"Hope and resilience triumph in a madcap adventure with a serious heart"
LoveReading4Kids Says
LoveReading4Kids Says
Longlisted for the UKLA Book Awards 2021
The children are once again front and centre of this author's second book. But like multi-award winning The Boy at The Back of the Class, the foundations of the story are very dark indeed. In this case domestic violence and the murder of Aniyah and Noah's beloved mother. But this is not a grim YA novel. it is a book from the perspective of ten-year-old Aniyah and written for children of the same age so you can be reassured that there is nothing gratuitous or explicit. Aniyah and Noah are in foster care with the remarkable Mrs Iwuchukwu, alongside the grumpy, manipulative teenage Sophie and Travis and Ben who are the same age as her. Aniya has always been fascinated by astrology and she believes that when special people die, they become shining stars in the heavens. When a new star is spotted and behaves in an unexpected way, she believes that this is her Mum and she makes it her mission to ensure that the public competition to name this amazing new star will recognise that truth. Even though Ben and Travis know what really happened to her Mum they are wonderful steadfast friends and they vow to help the mission and not let the awful Sophie ruin the plans. So the madcap adventure begins and every reader will be rooting for the children through one disaster and crisis after another. The children are beautifully depicted, and their relationship and their dialogue is natural and funny. The reader gets gradual hints from flashbacks of what really happened as realisation dawns on Aniya and the reader becomes all too aware of the emotional cost of living in a home soured by domestic violence. But this happens within a safe context. Aniya and Noah have found a haven and a future. Once again this author has given us a warm, funny and poignant read, with a thought provoking serious side, which is perfectly judged and accessible for its audience.
Find This Book In
About
Author
More
Buy from our bookstore and 25% of the cover price will be given to a school of your choice to buy more books. *15% of eBooks.
Collections Featuring This Book
Book Awards Featuring This Book