Children's Author 'Like-for-Like' recommendations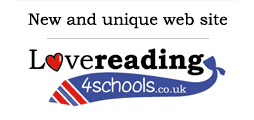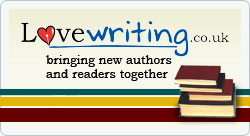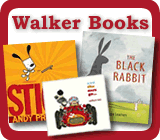 Need to send a gift?
Click to buy book vouchers
Welcome to Lovereading4kids
.co.uk
---
Reading is fundamental to the development of children and countless research shows the links between good reading skills from an early age and future success in life. However, finding books children want to read or authors that excite them, can be difficult; the choice is daunting and guidance rather thin on the ground.
So, Lovereading4kids was created to be the best recommendation site for Children's Book from toddlers to teens. It has been created using the experience we have as parents and book lovers, who want our children to read great books. Secondly, it has been created from what we have learned from setting up our first book site lovereading.co.uk
---
Top downloads on Lovereading4kids
Baby and Toddler
Elmer - by David Mckee
Tilly and Friends: Who's Hiding? - by Polly Dunbar
Say hello like this! - by Mary Murphy
3+ readers
The Way to the Zoo - by John Burningham
The Dark - by Lemony Snicket
Big, Bad Owl - by Steve Smallman
5+ readers
The Ice Bear - by Jackie Morris
Bug Detective Amazing facts, myths and quirks of nature - by Maggie Li
The Jolley-Rogers and the Ghostly Galleon - by Jonny Duddle
7+ readers
The Boy Who Climbed into the Moon - by David Almond
Life Stinks! - by Peter Bently
Landing On My Feet The Adventures of Poohka the Cat - by Adelaide Godwin
9+ readers
Circus of Thieves and the Raffle of Doom - by William Sutcliffe
Brave - by Wendy Constance
Scarlet Ibis - by Gill Lewis
11+ readers
Rooftoppers - by Katherine Rundell
Brilliant - by Roddy Doyle
14+ readers
We Were Liars - by E. Lockhart
The Year of the Rat - by Clare Furniss
Amy and Matthew - by Cammie McGovern

Register now – FREE for a unique range of services specifically created to help parents and anyone who likes to buy books for children choose the best books for boys and girls of all ages.
Download and print off the Opening Extract of every 'featured book' on our site, even the picture books
Discover new writers through our unique children's author 'like-for-like' recommendation service
Read our exclusive online book reviews by Julia Eccleshare, author and children's books editor at the Guardian.
Enjoy regular emails to keep you up to date on the latest and best in your chosen age ranges. (Please be reassured that your e-mail address will remain confidential to Lovereading and not sold to any of those horrible spam people).
Register now and try it out. We know choosing books for children will become a joy!