Tell us what you think
---
Please log in in order to see the results of this poll.
Login now
Children's Author 'Like-for-Like' recommendations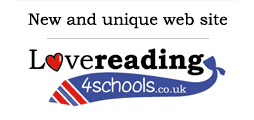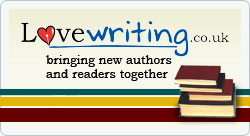 Need to send a gift?
Click to buy book vouchers
Welcome to Lovereading4kids
.co.uk
---
Top downloads on Lovereading4kids
Baby and Toddler
Once Upon an Alphabet - by Oliver Jeffers
The Lion Book of Nursery Rhymes - by Julia Stone
The Owl Who Was Afraid of the Dark - by Jill Tomlinson
3+ readers
The Cat, the Dog, Little Red, the Exploding Eggs, the Wolf and Grandma's Wardrobe - by Christyan Fox, Diane Fox
Rita's Rhino - by Tony Ross
The Night Before Christmas - by Clement C. Moore
5+ readers
Horrid Henry's Tricky Tricks - by Francesca Simon
Malala a Brave Girl from Pakistan/Iqbal a Brave Boy from Pakistan - by Jeanette Winter
Twit - by Stephen Cole
7+ readers
The Matchbox Mysteries - by Sally Gardner
Atticus Claw Learns to Draw - by Jennifer Gray
The Christmas Truce The Place Where Peace Was Found - by Hilary Robinson
9+ readers
The Book of Storms - by Ruth Hatfield
Haunters - by Thomas Taylor
Diary of a Wimpy Kid: The Long Haul (Book 9) - by Jeff Kinney
11+ readers
Circus of the Unseen - by Joanne Owen
The Ghosts of Heaven - by Marcus Sedgwick
Hacked - by Tracy Alexander
14+ readers
The Manifesto on How to be Interesting - by Holly Bourne
Running Girl - by Simon Mason
The Blood of Olympus - by Rick Riordan
---
Reading is fundamental to the development of children and countless research shows the links between good reading skills from an early age and future success in life. However, finding books children want to read or authors that excite them, can be difficult; the choice is daunting and guidance rather thin on the ground.
So, Lovereading4kids was created to be the best recommendation site for Children's Book from toddlers to teens. It has been created using the experience we have as parents and book lovers, who want our children to read great books. Secondly, it has been created from what we have learned from setting up our first book site lovereading.co.uk
---

Register now – FREE for a unique range of services specifically created to help parents and anyone who likes to buy books for children choose the best books for boys and girls of all ages.
Download and print off the Opening Extract of every 'featured book' on our site, even the picture books
Discover new writers through our unique children's author 'like-for-like' recommendation service
Read our exclusive online book reviews by Julia Eccleshare, author and children's books editor at the Guardian.
Enjoy regular emails to keep you up to date on the latest and best in your chosen age ranges. (Please be reassured that your e-mail address will remain confidential to Lovereading and not sold to any of those horrible spam people).
Register now and try it out. We know choosing books for children will become a joy!