Children's Author 'Like-for-Like' recommendations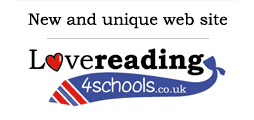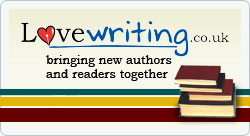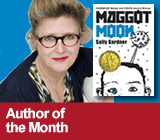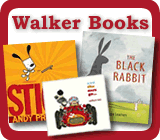 Need to send a gift?
Click to buy book vouchers
Welcome to Lovereading4kids
.co.uk
---
Reading is fundamental to the development of children and countless research shows the links between good reading skills from an early age and future success in life. However, finding books children want to read or authors that excite them, can be difficult; the choice is daunting and guidance rather thin on the ground.
So, Lovereading4kids was created to be the best recommendation site for Children's Book from toddlers to teens. It has been created using the experience we have as parents and book lovers, who want our children to read great books. Secondly, it has been created from what we have learned from setting up our first book site lovereading.co.uk
---
Top downloads on Lovereading4kids
Baby and Toddler
The Slightly Annoying Elephant - by David Walliams
Little Children's Bedtime Music Book - by Fiona Watt
Little Big Mouth - by Jeanne Willis
3+ readers
Spaghetti with the Yeti - by Charlotte Guillain, Adam Guillain
Moo! Said Morris - by Jon Lycett-Smith
Mr Wuffles! - by David Wiesner
5+ readers
Snug - by Michael Morpurgo
Monsters - by Russell Hoban
Aladdin and the Enchanted Lamp - by Philip Pullman
7+ readers
The Secret Garden - by Frances Hodgson Burnett
Diary of a Wimpy Kid: Hard Luck - by Jeff Kinney
Wartman - by Michael Morpurgo
9+ readers
Lost Journals of Benjamin Tooth - by MacKenzie Crook
Haunters - by Thomas Taylor
Beowulf - by Michael Morpurgo
11+ readers
Private Peaceful - by Michael Morpurgo
Why Can't I Tickle Myself? - by Gemma Elwin Harris, Bear Grylls, Miranda Hart, Sir David Attenborough
The Boy on the Porch - by Sharon Creech
14+ readers
The Isobel Journal: Just a Northern Girl from Where Nothing Really Happens - by Isobel Harrop
When the Guns Fall Silent - by James Riordan
The Midnight Dress - by Karen Foxlee

Register now – FREE for a unique range of services specifically created to help parents and anyone who likes to buy books for children choose the best books for boys and girls of all ages.
Download and print off the Opening Extract of every 'featured book' on our site, even the picture books
Discover new writers through our unique children's author 'like-for-like' recommendation service
Read our exclusive online book reviews by Julia Eccleshare, author and children's books editor at the Guardian.
Enjoy regular emails to keep you up to date on the latest and best in your chosen age ranges. (Please be reassured that your e-mail address will remain confidential to Lovereading and not sold to any of those horrible spam people).
Register now and try it out. We know choosing books for children will become a joy!