Children's Author 'Like-for-Like' recommendations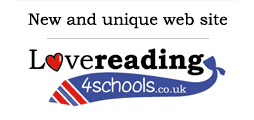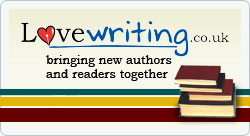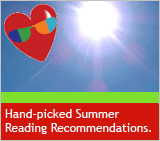 Need to send a gift?
Click to buy book vouchers
Welcome to Lovereading4kids
.co.uk
---
Reading is fundamental to the development of children and countless research shows the links between good reading skills from an early age and future success in life. However, finding books children want to read or authors that excite them, can be difficult; the choice is daunting and guidance rather thin on the ground.
So, Lovereading4kids was created to be the best recommendation site for Children's Book from toddlers to teens. It has been created using the experience we have as parents and book lovers, who want our children to read great books. Secondly, it has been created from what we have learned from setting up our first book site lovereading.co.uk
---
Top downloads on Lovereading4kids
Baby and Toddler
My First Elmer Collection - by David Mckee
Where Do You Live Snail? - by Petr Horacek
Dinosaur Rhyme Time - by
3+ readers
This is Not My Hat - by Jon Klassen
Harry and the Monster - by Sue Mongredien
Abigail - by Catherine Rayner
5+ readers
The Pirates' Picnic - by Angela Mcallister
Twit - by Stephen Cole
Puffin on the Beach A Story with Widgit Symbols - by David Blakesley
7+ readers
Buckle and Squash and the Monstrous Moat-dragon - by Sarah Courtauld
Charlotte's Web - by E. B. White
Borgon the Axeboy and the Dangerous Breakfast - by Kjartan Poskitt
9+ readers
Wendy Quill is Full Up of Wrong - by Wendy Meddour
The Boy on the Porch - by Sharon Creech
Billy's Blitz - by Barbara Mitchelhill
11+ readers
The Savage Kingdom - by Simon David Eden
Armageddon Outta Here - the World of Skulduggery Pleasant - by Derek Landy
No Going Back - by Alex Gutteridge
14+ readers
She is Not Invisible - by Marcus Sedgwick
The Rain - by Virginia Bergin
Every Second Counts - by Sophie Mckenzie

Register now – FREE for a unique range of services specifically created to help parents and anyone who likes to buy books for children choose the best books for boys and girls of all ages.
Download and print off the Opening Extract of every 'featured book' on our site, even the picture books
Discover new writers through our unique children's author 'like-for-like' recommendation service
Read our exclusive online book reviews by Julia Eccleshare, author and children's books editor at the Guardian.
Enjoy regular emails to keep you up to date on the latest and best in your chosen age ranges. (Please be reassured that your e-mail address will remain confidential to Lovereading and not sold to any of those horrible spam people).
Register now and try it out. We know choosing books for children will become a joy!