Children's Author 'Like-for-Like' recommendations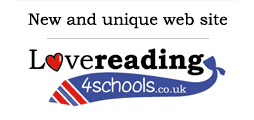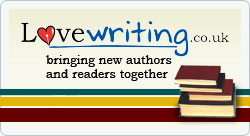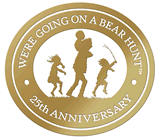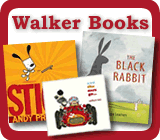 Need to send a gift?
Click to buy book vouchers
Welcome to Lovereading4kids
.co.uk
---
Reading is fundamental to the development of children and countless research shows the links between good reading skills from an early age and future success in life. However, finding books children want to read or authors that excite them, can be difficult; the choice is daunting and guidance rather thin on the ground.
So, Lovereading4kids was created to be the best recommendation site for Children's Book from toddlers to teens. It has been created using the experience we have as parents and book lovers, who want our children to read great books. Secondly, it has been created from what we have learned from setting up our first book site lovereading.co.uk
---
Top downloads on Lovereading4kids
Baby and Toddler
Deep Deep Sea - by Frann Preston-Gannon
Say hello like this! - by Mary Murphy
We're Going on a Bear Hunt - by Michael Rosen
3+ readers
Hog in the Fog A Harry & Lil Story - by Julia Copus
Hector and the Big Bad Knight - by Alex T. Smith
Winnie's Pirate Adventure - by Valerie Thomas
5+ readers
Harvey Drew & the Bin Men from Outer Space - by Cas Lester
The Dragonsitter's Island - by Josh Lacey
Grendel: A Cautionary Tale About Chocolate - by David Lucas
7+ readers
The Impossible Boy - by Mark Griffiths
Supercat vs the Chip Thief - by Jeanne Willis
The Haunting of Uncle Ron - by Anne Fine
9+ readers
Timmy Failure Now Look What You've Done - by Stephan Pastis
A Boy Called Hope - by Lara Williamson
Lilliput - by Sam Gayton
11+ readers
Dandelion Clocks - by Rebecca Westcott Smith
The Finisher - by David Baldacci
City of Fate - by Nicola Pierce
14+ readers
Picture Me Gone - by Meg Rosoff
Half Bad - by Sally Green
Dead Ends - by Erin Jade Lange

Register now – FREE for a unique range of services specifically created to help parents and anyone who likes to buy books for children choose the best books for boys and girls of all ages.
Download and print off the Opening Extract of every 'featured book' on our site, even the picture books
Discover new writers through our unique children's author 'like-for-like' recommendation service
Read our exclusive online book reviews by Julia Eccleshare, author and children's books editor at the Guardian.
Enjoy regular emails to keep you up to date on the latest and best in your chosen age ranges. (Please be reassured that your e-mail address will remain confidential to Lovereading and not sold to any of those horrible spam people).
Register now and try it out. We know choosing books for children will become a joy!