City of Halves
Lucy Inglis
August 2014 Debut of the Month Beautifully told, this is a gripping story which flows effortlessly across boundaries which typically...
Format:
Paperback -
Released:
07/08/2014
Download Extract
|
Buy
Solitaire
Alice Oseman
August 2014 Debut of the Month Teenage debut author Alice Oseman's high-octane story captures the passion, anger, frustration and cynicism...
Format:
Paperback -
Released:
31/07/2014
Download Extract
|
Buy
Children's Author 'Like-for-Like' recommendations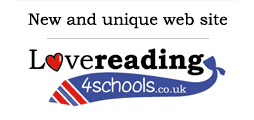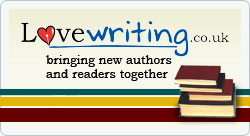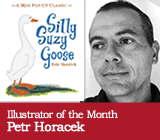 Need to send a gift?
Click to buy book vouchers
Welcome to Lovereading4kids
.co.uk
---
Top downloads on Lovereading4kids
Baby and Toddler
The Mouse Who Ate the Moon - by Petr Horacek
I Love You, Too! - by Michael Foreman
Elmer and the Whales - by David Mckee
3+ readers
Enormouse - by Angie Morgan
This is Not My Hat - by Jon Klassen
Wolfman - by Michael Rosen
5+ readers
Squishy Mcfluff: and the Supermarket Sweep! - by Pip Jones
Algy's Amazing Adventures in the Jungle - by Kaye Umansky
Where The Poppies Now Grow - by Hilary Robinson
7+ readers
Henry Hunter and the Beast of Snagov - by John Matthews
Archie's War - by Marcia Williams
Lucky - by Chris Hill
9+ readers
Danger is Everywhere: A Handbook for Avoiding Danger - by David O'Doherty
Here be Monsters - by Alan Snow
The Eye of the Falcon - by Michelle Paver
11+ readers
The Castle - by Sophia Bennett
Night Runner - by Tim Bowler
Tiger Moth - by Suzi Moore
14+ readers
She is Not Invisible - by Marcus Sedgwick
If I Stay - by Gayle Forman
Isla and the Happily Ever After - by Stephanie Perkins
---
Reading is fundamental to the development of children and countless research shows the links between good reading skills from an early age and future success in life. However, finding books children want to read or authors that excite them, can be difficult; the choice is daunting and guidance rather thin on the ground.
So, Lovereading4kids was created to be the best recommendation site for Children's Book from toddlers to teens. It has been created using the experience we have as parents and book lovers, who want our children to read great books. Secondly, it has been created from what we have learned from setting up our first book site lovereading.co.uk
---

Register now – FREE for a unique range of services specifically created to help parents and anyone who likes to buy books for children choose the best books for boys and girls of all ages.
Download and print off the Opening Extract of every 'featured book' on our site, even the picture books
Discover new writers through our unique children's author 'like-for-like' recommendation service
Read our exclusive online book reviews by Julia Eccleshare, author and children's books editor at the Guardian.
Enjoy regular emails to keep you up to date on the latest and best in your chosen age ranges. (Please be reassured that your e-mail address will remain confidential to Lovereading and not sold to any of those horrible spam people).
Register now and try it out. We know choosing books for children will become a joy!