BRINGING BOOKS TO LIFE WITH ORION'S EARLY READERS
Each Early Reader book is fantastic value for money, with full colour illustrations on every page, short accessible chapters – ideal for newly confident readers.
Messages from authors who have contributed to this Early Reader series:
'As a parent I remember how hard it was finding lovely books for children just starting to read, and I hope these beautiful editions of my stories will welcome the next generation to the joy of books.' Francesca Simon
'I had great fun writing and creating the characters for my 'Little' witches, pirates and princesses, and I'm delighted they're now accessible for young readers. Just right for young eager children to read.' Georgie Adams.
'I have always believed that a good story is the only way to encourage young children to read. Fairy Tales are just that and I hope these little books will turn out to be the beginning of a life long love of reading.' Sally Gardner
'It's great that Orion are putting so much energy into Early Readers – without good books for the youngest readers, we won't have older readers in years to come.' Marcus Sedgwick
'The Early Readers are a wonderful combination of great stories and wonderful pictures; even the wobbliest beginner reader will be intrigued, entranced, and safely set on their way. I just wish they'd been around when my daughters were learning to read.' Vivian French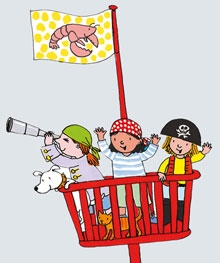 And from some young readers too aged 5 to 7:
'I love books with mostly pictures in them but Three Little Witches was great too as it still had colour pictures on every page but with more words which mum helped me read'.
'My brother loves Horrid Henry books and he likes saying I can't read them because I'm too young. Now I can with these Early Readers'.
'I love the pictures and the way there are words for me to read and some for mum too'
'Now I've read this pirate book, I want to be a pirate when I grow up'.
IT'S NEVER TOO EARLY TO START READING
See below for some authors who have previously featured in this section:
---
Children's Author 'Like-for-Like' recommendations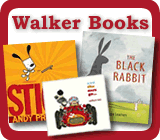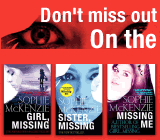 Need to send a gift?
Click to buy book vouchers
Tweet
Early Readers
---
Put the fun into reading with stories as diverse as Horrid Henry and Cinderella - there really is an Early Reader for every parent to share and enjoy with their child and then once the child becomes more confident he or she will be able to enjoy them on their own.