Chris Bradford - Author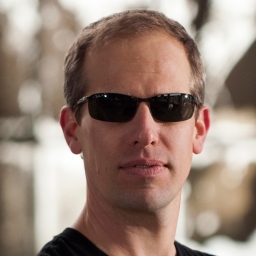 About the Author
Chris Bradford is a best selling and multi-award-winning children's author. He is professionally trained in a variety of martial arts, including samurai swordmanship, and has earned his black belt in Kyo Shin Tai- jutsu. Chris's books, including the best selling Young Samurai and Bodyguard series, have been published in over 25 languages and have earned him more than 30 book awards and nominations, including the Brilliant Book Award and the Carnegie Medal. He lives in East Sussex.
Read more about the author here.
Other books by Chris Bradford

Young Samurai: The Way of the Dragon is the third book in this blockbuster series by Chris Bradford June 1613. Japan is threatened with war and Jack is facing his greatest battle yet. Samurai are taking sides and, as the blood begins to flow, Jack's warrior training is put to the ultimate test. His survival - and that of his friends - depends upon him mastering the Two Heavens, the secret sword technique of the legendary samurai Masamoto Takeshi. But first Jack must recover his father's prize possession from the deadly ninja Dragon Eye. Can Jack defeat his ruthless enemy? Or will the ninja complete his mission to kill the young samurai . . . 'A fantastic adventure that floors the reader on page one and keeps them there until the end' - Eoin Colfer ***You can learn more about Chris Bradford and his books at www.youngsamurai.com.***

One year of training in samurai school and Jack Fletcher is in real trouble . . . Not only is he struggling to prepare for the Circle of Three, an ancient ritual that tests a samurai's courage, skill and spirit to the limit, he's caught in a running battle with fellow student Kazuki and his gang. But these are the least of Jack's problems. He knows his deadly rival - the ninja Dragon Eye - could strike at any moment. Jack possesses the very thing he will kill for. Can Jack master the Way of the Sword in time to survive a fight to the death?

August 1611. Jack Fletcher is shipwrecked off the coast of Japan - his beloved father and the crew lie slaughtered by ninja pirates. Rescued by the legendary sword master Masamoto Takeshi, Jack's only hope is to become a samurai warrior. And so his training begins. But life at the samurai school is a constant fight for survival. Even with his friend Akiko by his side, Jack is singled out by bullies and treated as an outcast. With courage in his heart and his sword held high, can Jack prove himself and face his deadliest rival yet?
CHECK OUT OUR INDIE AND SELF PUBLISHED BOOK REVIEW AND PROMOTION SERVICE
Read More
×