Eileen Browne - Author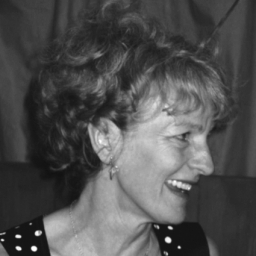 About the Author
Eileen Browne's titles include "Handa's Surprise", which was shortlisted for the 1995 Sheffield Children's Book Award, "Handa's Hen" and "Tick Tock". Eileen was born and brought up in Birmingham and lived in London for over twenty years before moving to Wiltshire where she now lives. She worked as a school teacher and a youth worker before becoming an author and illustrator. Her first book was published in 1977. Eileen believes "Certain groups of people are not well represented in books. For example, females only feature as main characters in around 30% of children's books. Because of this, I give them priority. "Where's That Bus?" was one of the first animal picture books with all female characters." Eileen has written books with Kit Wright and Floella Benjamin.
Featured books by Eileen Browne

3+ readers
5+ readers
This year is the 25th anniversary of the publication of Handa's Surprise, named as one of the "50 best culturally diverse children's books" of all time in 2014 and which together with its sequel Handa's Hen has sold over a million copies worldwide. So, a new book about Handa will be a cause for celebration in schools everywhere and fans will not be disappointed! Handa's best friend has invited her to a sleepover and the girls are allowed to sleep in a small hut near the house. Demonstrating feelings that children and parents will find immediately relatable, Handa is excited but increasingly nervous and, as they play and prepare for bed, strange noises keep disturbing her. Akeyo reassures her that it is just her noisy family, but, as the omniscient reader can see on the page opposite, it is in fact an assortment of nocturnal animals that are responsible. Both the sound effects and the unusual animals will prove irresistible to young audiences. Handa, Akeyo, their families and all the animals are luminously depicted in the intense and vivid style that is so characteristic of this talented artist and so evocative of the Kenyan setting. Each animal is identified on the lovely night and day endpapers which gives this warm, reassuring and funny story useful topic potential too. Another winner!

3+ readers
This is a bestselling picture book - brought to life with an animated DVD!A Handa puts seven delicious fruits in a basket for her friend Akeyo. Which fruit will Akeyo like best, she wonders. After a long walk to the next village, the answer turns out to be a big surprise! Walker Books have collaborated with King Rollo Films to create this gently animated DVD packaged together with the classic picture book. Read by Adjoa Andoh ( Casualty and Doctor Who ), with specially composed music, this is an innovative combination that will delight and entertain young viewers again and again. Fun and engaging, this innovative set will help develop reading skills and is ideal for sharing at home or in the classroom.
Author Info
Twitter Updates
If this is your author page then you can share your Twitter updates with your readers right here on LoveReading
Find out more
Facebook Updates
If this is your author page then you can share your Facebook updates with your readers right here on LoveReading
Find out more
CHECK OUT OUR INDIE AND SELF PUBLISHED BOOK REVIEW AND PROMOTION SERVICE
Read More
×