Will Mabbitt - Author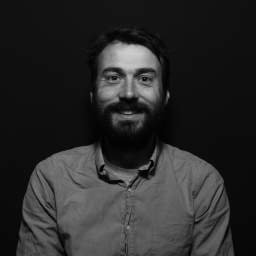 About the Author
Will Mabbitt has an overactive imagination. It used to get him in trouble but now it's his job. His first book, The Unlikely Adventures of Mabel Jones, was shortlisted for the Branford Boase Award. He's achieved little of else note, preferring to spend his time loitering in graveyards. He can also be found wandering the streets of Brighton in a daze. He is probably having an idea. He lives with his family, in Lewes, on the south coast of England.
Other books by Will Mabbitt

7+ readers
9+ readers
The Unlikely Adventures of Mabel Jones was one of my favourite books of 2016, and it's great to see Mabel back. She's forced to leave the 'hooman' world and venture again into the Noo World, a place run by animals, variously disreputable or downright nefarious. Mabel's baby sister has been abducted and before you can say Omynus Hussh (pirate slow loris and Mabel's arch enemy) she's on her trail aboard a steam boat, cutlass in hand ready for more narrow escapes from certain death. It's wildly inventive, Mabbit delights as much in fantastical word-play as he does in the kind of gross humour kids love, and a rip-roaring adventure too. Ross Collins was born to illustrate this and his drawings are an integral part of the enjoyment. This matches Lemony Snicket for dark humour, while fans will also enjoy Dominic Barker's equally clever and engaging Blart The Boy Who Didn't Want to Save the World. ~ Andrea Reece

A funny fantasy-adventure series for fans of LEMONY SNICKET, NEIL GAIMAN, and CRESSIDA COWELLHave you ever picked your nose? Have you ever picked your nose and EATEN IT? Have you ever picked your nose, eaten it, and, by doing so, opened a portal to a world run by PIRATES?Mabel Jones has.Kidnapped, Mabel is forced to serve aboard The Feroshus Maggot with the strangest crew you'll ever meet. And the captainan odious wolf named Idryss Ebenezer Splitwon't let her go until she helps the pirates uncover the treasure they seek.Mabel's voyage takes her across the Greasy Pole of Certain Death, into the belly of a whale, and underground to a decrepit crypt. And she does it allin pajamas!Read on if you dare. You are promised a most unlikely adventure.From the Hardcover edition.

7+ readers
9+ readers
Shortlisted for The Branford Boase Award 2016. One of our Books of the Year 2015 - June 2015 Debut of the Month Mabel Jones is sleeping soundly when a sudden noise wakes her up. It's Omynus Hussh, silent loris and pirate, there to press gang her into service to the captain of the Feroshus Maggot, mad wolf (he really is a wolf) Idryss Ebenezer Split. Mabel will have lots of adventures before she can return to the 'hooman' world! Part Pirates of the Caribbean, and with a touch of Monty Python thrown in, this is a wildly inventive, hugely enjoyable adventure that must qualify as the year's best book to read aloud. Piracy, says the narrator, 'It's not all golden doubloons and swinging from chandeliers. It's not all drunken shanties and dancing on a dead man's chest. Not by a long plank.' Irresistible! ~ Andrea Reece
NEW INDIE AND SELF PUBLISHED BOOK REVIEW AND PROMOTION SERVICE LAUNCHED!
Read More
×