Nat Luurtsema - Author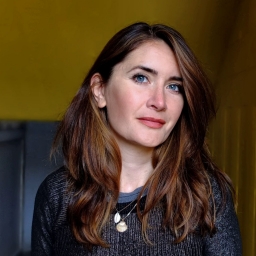 About the Author
Nat Luurtsema was a stand-up comic for eight years and is now a comedy writer,author and film-maker. She was nominated for a BAFTA for her first short film and she has since writtenand/or directed four more shorts. She regularly collaborates in comedy writers'rooms and is an occasional co-host on the podcast The Guilty Feminist.
She writes funny books for children and teenagers, with Opie Jones being her first middle grade book.
Featured books by Nat Luurtsema

9+ readers
February 2021 Book of the Month | Selected for The Book Box by LoveReading4Kids | 10-year-old Opie Jones is smart, but otherwise pretty ordinary. She doesn't much enjoy her school, St Francis of Assisi, until seriously cool Jackson takes her under his wing anyway. But there is one really remarkable thing about Opie and that is she can read animals' minds and communicate with them. Before you can say, 'Call Chris Packham', she's working with a team of secret superheroes to thwart a dastardly villain whose plans for domination include closing down St Francis by forcing its pupils to misbehave, via telepathy. The story that follows is as funny as you'd expect from author, stand-up comic Nat Luurtsema, especially the frequent interjections from assorted animals, who have their own views on what's going on. The climax comes at London Zoo, which gives you an idea of the levels of fun and games to expect. It's book one in a series and I for one cannot wait to hear more from Maine Coon cat Margot and guinea pig Malcolm. One to recommend to fans of David Baddiel's children's books.

11+ readers
Nat Luurtsema made a splash with her first story about Lou Brown in Girl Out of Water, which saw her training a team of the school's hottest boys in synchronised swimming. Now Lou is back in a new adventure which is just as slick and funny as the original and filled with sharp observations of teen and family life. Despite a variety of problems – both parents are now unemployed, her best friend Hannah has been co-opted into the prom committee by the class mean girls, and even lovely boyfriend Gabe is spending more time with his (all female) debating teammates than with her – Lou stays cheerful, and the worse things get for her, the funnier they are for readers. Guaranteed to make you laugh out loud, this is another perfect summer read. Definitely one to recommend to fans of Holly Smale's Geek Girl series.

11+ readers
13+ readers
In a nutshell: (the loneliness of the long distance swimmer) comedy – romance – synchronised swimming Perfect for the summer holidays or as revision comfort reading, Girl Out of Water is a sparkling comedy, with a great central character. Lou is just about keeping her head above water: she's lost her chance for Olympic swimming stardom after flunking the time trials and what's worse, her best friend Hannah didn't. Now Lou is on her own at school with a sinking feeling – all that training hasn't left room for much else. So when a trio of the school's fittest boys ask her to help them develop a synchronised swimming routine for a TV talent contest, of course she says yes. Lou has a brilliant line in self-deprecation and the dialogue glistens; and if the plot is far-fetched, who cares when it's this much fun. ~ Andrea Reece
Facebook Updates
If this is your author page then you can share your Facebook updates with your readers right here on LoveReading
Find out more
CHECK OUT OUR INDIE AND SELF PUBLISHED BOOK REVIEW AND PROMOTION SERVICE
Read More
×