Lily Murray - Author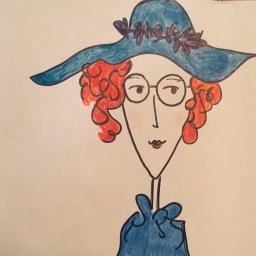 About the Author
Lily grew up in the wilds of snowy nowhere, spending much of her time talking to animals and making up stories. She has continued to do this in her adult life, and now writes both fiction and non-fiction books for children.
Featured books by Lily Murray

9+ readers
We are all on Earth but for a fleeting moment, yet no two lives are the same. From the delicate mayfly, which lives for just a few precious hours, to the death-defying immortal jellyfish, this book about animal life cycles is a celebration of creatures big and small. Beautifully written by bestselling children's author Lily Murray, this book explores lifespans across the animal kingdom. Beginning with the very shortest, and ending w ith the longest, learn about the lives of the incredible monarch butterfly, the mysterious axolotl, the grand Galápagos tortoise and many more in this uplifting and eye-opening book. It has never been more important to appreciate and understand the diversity of life. Stunning illustrations by highly-commended artist Jesse Hodgson perfectly capture each animal in their natural habitat, making this the ideal gift book as well as educational.


7+ readers
9+ readers
11+ readers
In this large format picture book 30 famous cities around the globe are brought to life through beautiful illustrations and a vast miscellany of intiguing facts. Every spread is devoted to a city and within that spread are facts which will astound and surprise. Did you know for example that San Francisco had a population of less than a million whilst Shanghai had a gargantuan 24 million? It's a book that will be equally at home as a book to share with youngsters at bedtime as it is to brighten up a coffee table in the living room.
CHECK OUT OUR INDIE AND SELF PUBLISHED BOOK REVIEW AND PROMOTION SERVICE
Read More
×