Vashti Hardy - Author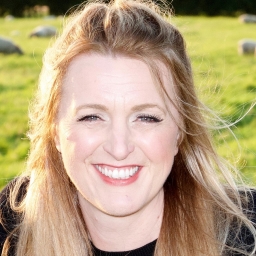 About the Author
Vashti Hardy is the author of BRIGHTSTORM which has been shortlisted for the Waterstones Children's Book Prize. An active member of the Golden Egg Academy, she lives near Brighton with her family.
Featured books by Vashti Hardy

7+ readers
9+ readers
Interest Age 8+ Reading Age 8 | Blue Peter Book Award winner Vashti Hardy joins the excellent Barrington Stoke list with this new book and concisely delivers an exciting sci-fi adventure in just 100 pages. 13-year-old Grace is frustrated that as the youngest member of her family she's not allowed to run solo missions for their magical warden operation, which protects the people of Moreland. So when the alarm bell rings and she's the only one in the office, she answers the call anyway, jumping into their transporter with her companion, clockwork raven Watson, and climbing out into what turns out to be some treacherous goings on. Will Grace need rescuing by her family, or will it be the other way round? It's a great bit of adventure, with recognisable characters and family relationships and a vividly drawn other-world. More please!

9+ readers
11+ readers
Winner of the Blue Peter Book Awards 2020, Best Story category | Shortlisted for the Children's Book Award 2020 | Prue is a young farm girl whose older brother, Francis, had a natural talent for engineering. But after his untimely death, the family have been shattered by grief. Everything changes when a stranger arrives at the farm. A new, incredible technology has been discovered in the city of Medlock, where a secretive guild of inventors have found a way to bring spirits of the dead back into the world, capturing their energy and powering animal-like machines. Unaware that Francis has died, the Ghost Guild wants him to join them as an apprentice. Prue poses as "Frances" and goes to Medlock to learn the craft - but she's on a mission of her own, to bring her brother back home. And to find Francis, she needs to find a way to help the ghost machines remember the people they used to be. But if she succeeds, the whole society could fall apart.

7+ readers
9+ readers
11+ readers
Brightstorm is everything a proper children's adventure story should be: it's exciting, funny and surprising, and stars two young people who show real courage, loyalty and resilience. Twins Maudie and Arthur Brightstorm are left alone in the world when their explorer father dies on a daring expedition to the unchartered territory South Polaris. Worse news follows when he is accused of breaking the explorer's code. Not only is he disgraced, but his property is forfeit leaving the children destitute. The twins are determined to clear his name and run away to join the crew of the sky-ship Aurora, also setting off for South Polaris. Under Captain Harriet Culpepper, they'll explore strange lands, meet some extraordinary people, and learn more about themselves, as well as their father. A terrific read, this is one to recommend to fans of Abi Elphinstone and Katherine Rundell. March 2018 Debut of the Month | In a nutshell: thrilling, original adventure story Readers who enjoy Brightstorm should read Sinead O'Hart's The Eye of the North too. Books in The Brightstorm Series: 1. Brightstorm 2. Wildspark 3. Darkwhispers
CHECK OUT OUR INDIE AND SELF PUBLISHED BOOK REVIEW AND PROMOTION SERVICE
Read More
×