Ruth Quayle - Author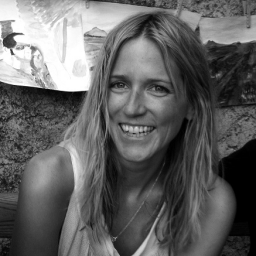 About the Author
Ruth Quayle used to work as a journalist and copywriter, and was inspired to write books for children by the funny things her own kids said. Ruth lives in London with her family and when she's not writing, you'll find her stepping on bits of lego, burning fish fingers and trying to convince the children that there really isn't room for a dog.
Featured books by Ruth Quayle

7+ readers
9+ readers
March 2021 Book of the Month | Forget Midsomer, Muddlemoor Village is a proper crime hotspot, especially with the annual Great Village Bake Off approaching. Joe is there for the holidays staying at his Granny's and cousins Tom and Pip are too. The three children are alert for any kind of suspicious activity and have always suspected granny's neighbour, former MI6 spy (so she says) Anthea and when Granny's secret recipe for chocolate fudge layer cake goes missing, they're immediately on the case. Ruth Doyle has a keen understanding of how children see the world, and an excellent ear for the way they speak too and this lively story is full of honest to goodness fun and adventure. I particularly like Pip – quiet, a thinker, not afraid of breaking rules, and quite often to be found upside down in a handstand. The hunt for the missing recipe unfolds wonderfully and there's a twist at the end that Agatha Christie would be proud of. Marta Kissi's illustrations are really lovely too.

7+ readers
9+ readers
Following their adventures in The Battle of the Blighty Bling, the McScurvy children are back where they belong on their pirate ship Sixpoint Sally. But not for long: as they prepare to enter the famous Hornswaggle Boat Race their nemesis, Captain Guillemot, aka the vainest pirate on the south coast, steals their ship from right under their noses, and with their parents on board to boot. They can't let him get away with that, and with the help of their friends Arabella and George, go all out to get the boat and their parents back – and win the race in the process. It's another fast-paced comic adventure and any right-minded child will love the McScurvy's can-do attitude, not to mention their wilful disregard of rules and good behaviour.

9+ readers
Pity the poor McScurvy children, Vic and Bert – they used to sail the ocean with their pirate parents, until they lost their ship. Now they have to wear shoes and do homework. And their baby sister Maud is an absolute terror, a blue-eyed, golden-haired tyrant! Maud it is who sparks the adventure, one that will bring the children – and some newly made frenemies – up against Captain Guillemot the Third, aka the Hipster Ripster. At stake is their ship, their future, and the family treasure the Blighty Bling. It's fast and funny, and a great example of kids versus adults adventure: the junior McScurvys may squabble a bit, but they are loyal, brave and determined. Great fun, and Eric Heyman's black and white illustrations add to the sense of excitement and adventure.
Author Info
Facebook Updates
If this is your author page then you can share your Facebook updates with your readers right here on LoveReading
Find out more
CHECK OUT OUR INDIE AND SELF PUBLISHED BOOK REVIEW AND PROMOTION SERVICE
Read More
×