Zillah Bethell - Author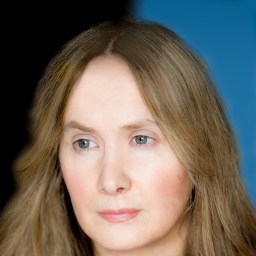 About the Author
Zillah Bethell was born in the shadow of the volcano Mount Lamington in Papua New Guinea. She grew up without shoes, toys or technology. Consequently she spent a lot of time in the sea swimming and in canoes. Zillah's family returned to the UK when she was ten, and she now lives in South Wales with her family. Zillah is a storyteller and has written numerous stories for all ages.
Photo credit Sian Trenberth
Featured books by Zillah Bethell

9+ readers
11+ readers
A Julia Eccleshare Pick of the Month February 2021 | A mysterious and deeply touching story woven through with serious themes, The Shark Caller is packed-full of adventure, old magic and, above all, friendship. Vividly set in Papua New Guinea with its landscape of sea, sun and beach it gives a glimpse into a way of life dominated by the natural environment. Blue Wing lives in a hut on a sandy beach. She has little formal learning but she knows the ways of the sea and, because she lives with the local shark caller, the ways of the sharks which swim off shore in particular. When a plane arrives with visitors, an American academic purporting to investigating coral in the region and his daughter Maple, Blue Wing's life is turned upside down. Initially full of hostility towards each other, the two girls quickly discover that they are as alike inside as their lives are different outside. Forging a strong friendship they unravel the mystery of what Maple's father is really looking for and, in doing so, help Blue Wing uncover her own mystery. A gripping and inspiring read.

9+ readers
'A thrilling dystopian fantasy' Telegraph Serendipity loves horses. No-one in Lahn Dan has ever seen one, apparently they died out before the Gases - but there are statues of them around the city, paintings and drawings too if you know where to look. And there's the little lost wooden horse Mama gave Serendipity when she was little. When Mama dies, Seren is taken under the wing of Professor Nimbus, a storyteller. Nimbus is kind and knowledgable, but Seren has started to question the Minister's rule and life beyond the high, impenetrable Emm Twenty-Five wall. Hidden among Mama's few possessions was a map which suggests there is life outside of Lahn Dahn, and a place where horses live and roam freely - out beyond the wall and the Minister's grip. So, with the help of a trader boy called Tab and his little dog Mouse, Serendipity heads into the unknown, searching for the beautiful creatures she's always dreamed of. But the Minister is behind them, determined to hunt her down. . .
Author Info
Facebook Updates
If this is your author page then you can share your Facebook updates with your readers right here on LoveReading
Find out more
CHECK OUT OUR INDIE AND SELF PUBLISHED BOOK REVIEW AND PROMOTION SERVICE
Read More
×