Nicholas Bowling - Author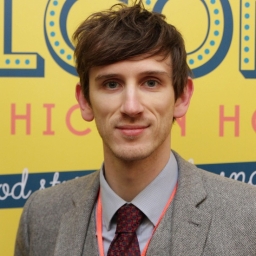 About the Author
Nick Bowling is an author, stand-up comic, musician and Latin teacher from London. He graduated from Oxford University in 2007 with a BA in Classics and English, and again in 2010 with a Masters in Greek and Latin Language and Literature, before moving to his first teaching job at Trinity School, Croydon. While writing Witchborn, he has also performed a solo show at the Edinburgh festival, and has co-written, recorded and released an album and two EPs with soul-folk singer Mary Erskine, Me For Queen.
Featured books by Nicholas Bowling

9+ readers
11+ readers
Shortlisted for the Costa Children's Book Award 2019 | A fast-paced read packed with historical detail In the Shadow of Heroes is a clever blend of intrigue, politics, crime, history and a bit of fantasy. Set in Rome at the time of Emperor Nero, it weaves some Greek mythology – the tale of the Golden Fleece – into the world of the Roman elite. When unexpected visitors turn up at Tullus's house one night, his slave Cadmus, an educated boy slave who was taken in by Tullus after having been abandoned as a baby, knows that something dangerous is afoot. The visitors bring a box with something that is clearly very desirable in it. What can it be? When Tullus disappears and Cadman is given a message by a slave who was formerly a British princess he set off on a trail to find out what is going on. The plot is twisty and inventive ensuring that the reader remains enthralled through out.
Author Info
Facebook Updates
If this is your author page then you can share your Facebook updates with your readers right here on LoveReading
Find out more
NEW INDIE AND SELF PUBLISHED BOOK REVIEW AND PROMOTION SERVICE LAUNCHED!
Read More
×