Rosanne Parry - Author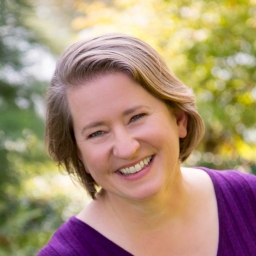 About the Author
Rosanne Parry is the author of four award-winning middle grade novels, the most recent, The Turn of the Tide, has starred reviews from School Library Journal and Booklist. She has won 20 awards for her work. She is a part-time bookseller at legendary local independent bookstore, Annie Bloom's, and an adjunct instructor in the Masters in Book Publishing program at Portland State University. She also loves to hike, camp and sail in the wilderness of her home state of Oregon. Rosanne lives in Portland with her family in an historic farmhouse and writes in a treehouse in her backyard.
Photo credit Brian Geraths
Featured books by Rosanne Parry

9+ readers
11+ readers
A Julia Eccleshare Pick of the Month May 2019 | The world of wolves is brought vividly to life in this brilliant story which takes the reader right into the mind of a young wolf cub who has to make a brave decision to leave his home and head out into the wide, wide world. Swift is one of a litter of cubs who grow up under the careful protection of their mother and father. From them they learn how to smell and see food and danger and how to stay safe in all circumstances. But, when a rival wolf pack invades their territory, Swift has to move on. Alone, he has to travel on a journey risking everything. Rosanne Parry captures the awesomeness of the vast open spaces through which Swift travels making them come alive. The effect is to leave readers with the greatest respect for the wild and the animals that live in it.
NEW INDIE AND SELF PUBLISHED BOOK REVIEW AND PROMOTION SERVICE LAUNCHED!
Read More
×