Eve Coy - Author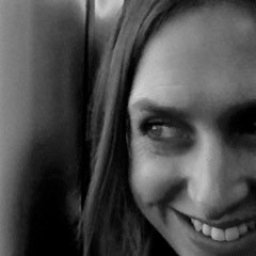 About the Author
Eve Coy always loved to draw. She studied animation at Edinburgh University and became an artist working for Aardman Animation. When they lived in Bristol she would take her first daughter to the library which had a fabulous children's section, placed on shelves inside a boat. She and her daughter were frequent passengers on that boat, and as they worked their way through the shelves Eve became hooked on picture books. Eve gained an MA in Children's illustration from the prestigious Cambridge School of Art and Looking After William is her first picture book.
Featured books by Eve Coy

Baby and Toddler
3+ readers
Everyone with young children will recognise the two little Huffalots at the centre of this story, and the transformation that happens to them during their day. First thing in the morning, they are very grumpy, slow to get dressed and squabbling over breakfast. As the day goes on though, and they have fun in the park and more fun at home, they change into Huffalittles, and then into something different again. Just as well too, because it's around the end of the day that Mum shows signs of becoming a Huffalot… Eve Coy's gorgeous illustrations of Mum and her two children are full of movement, the ordinary moments of their day beautifully observed, and the story itself will have everyone smiling.

Baby and Toddler
3+ readers
5+ readers
June 2019 Debut of the Month | Shortlisted for the Klaus Flugge Prize 2019 | In this wonderfully warm role reversal story a little girl assigns herself the role of parent and spends a day 'looking after' her daddy. She makes sure he's up early, that he gets lots of exercise and keeps a watchful eye on him in the supermarket. The pictures tell a quite different story to the text though and it's clear who's really in charge. What's also clear is just how much fun the two have together and how much love there Is between them. The illustrations are realistic and full of tenderness. This is Eve Coy's first picture book and she is very talented. The Klaus Flugge Judges said: the images tell their own stories; really good interplay between text and illustration; I smiled all the way through.
Facebook Updates
If this is your author page then you can share your Facebook updates with your readers right here on LoveReading
Find out more
NEW INDIE AND SELF PUBLISHED BOOK REVIEW AND PROMOTION SERVICE LAUNCHED!
Read More
×