Danielle Jawando - Author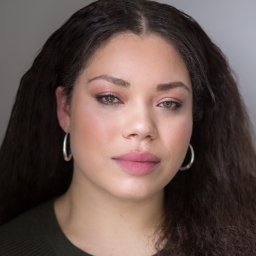 About the Author
Born in Manchester, Danielle Jawando's previous publications and broadcasting credits have included a short story Paradise 703, which was published by DeadInk in 2012 (longlisted for the Finishing Line Press Award in 2011). She has also had several short plays performed in Manchester and London. In 2015, she worked on Coronation Street as a storyline writer and in 2017, her short story The Deerstalker was selected as one of the six finalists for the We Need Diverse Books short story competition.
Her first nonfiction book for children (about the life of Maya Angelou) was published by Laurence King in 2019.
Her debut novel And the Stars Were Burning Brightly is published by Simon & Schuster.
Featured books by Danielle Jawando

13+ readers
YA readers
March 2020 Debut of the Month | The author has revealed just how much of this searing novel is based upon her own experiences at school which lends credibility and authenticity to the situations described, but she has also created utterly believable and relatable characters with truly authentic teen voices and dialogue. Within a few pages we are thrust into the raw pain of grief and utter disbelief in the aftermath of a teen suicide. The narration alternates between 15-year-old Nathan, the younger brother who discovered Al's body and Megan the school friend who shared Al's passion for art, but each chapter is cleverly introduced by the voice of Al himself. Both Nathan and Megan are wracked with guilt, blaming themselves for letting Al down. Nathan, by not picking up the call from Al on that fateful afternoon and Megan by sticking with the 'cool' kids and not acknowledging Al as a friend. Nathan wants to understand why Al was driven to suicide and Megan wants to prove to the world how special he was. Gradually we develop a deep and nuanced understanding of their growing relationship and of all the characters involved: be they friends, family or even 'villains'. There are no cardboard cyphers here. The thought provoking, intelligent writing also reveals the overwhelming influence of social media on the lives of young people. Megan can use Instagram and Facebook to positively celebrate Al's artwork, but together they discover the extremes of cyberbullying he had been exposed to and which ultimately pushed Al over the edge, helped by the casual spite which colours so much daily interaction on social media. This devastating, truthful and important novel is an essential school purchase, and will no doubt provoke valuable discussion both in classrooms and between peers.

7+ readers
9+ readers
October 2019 Book of the Month | A brief guide capturing the courage and creativity of the exceptional African American author, poet, playwright, and civil rights activist. Maya Angelou used her tremendous writing talent to get her voice, and the voice of millions of other African Americans, listened to as she supported many important causes including the Civil Rights Movement.
NEW INDIE AND SELF PUBLISHED BOOK REVIEW AND PROMOTION SERVICE LAUNCHED!
Read More
×