Rachel Delahaye - Author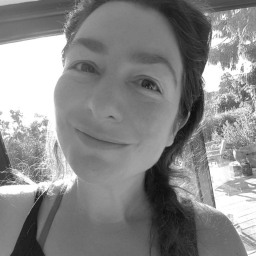 About the Author
After studying linguistics, Rachel began a career in print journalism. She has worked in London, Sydney and Melbourne, and now lives in Bath. While she has vowed never to move again (well, not for a little while), her imagination has refused to settle down, and she's now writing children's fiction, including the hilarious Jim Reaper series.
Rachel is married with two children and a dog called Rocket.
Featured books by Rachel Delahaye

7+ readers
9+ readers
Young Mort is a pacifist, unfortunate enough to be living on the spiky island of Brutalia, which in turn is ruled by a real stinker of a queen. Nonetheless, when his monarch issues a challenge to her subjects to sail out into the Salty Sea and return with a trophy, Mort is quick to put himself forward. Mort you see, believes his dad and twin siblings Gosh and Gee are out there on the sea somewhere waiting to be found. Things don't go to plan (this won't come as a surprise to readers) and instead of his friend Weed, Mort's sailing partner is Punky Mason, 'a rock-crusher's daughter and a pacifist's nightmare.' Can things get worse? They haven't even run into the monster octopus yet … One things for sure, it's all terrific fun for readers, packed with invention, surprises, wordplay and some wonderful characters.

9+ readers
The island of Brutalia is known for its violence, its treacherous rocks and its ravenous ravens who like nothing better than feasting on the body parts of the rock's victims, together with a truly horrible King and Queen, who relish punishments for the downtrodden citizens. Mort is different. He would not hurt a fly and now the death of his uncle has seen him appointed Royal Executioner and his first task is to execute his best friend Weed. How he manages to avoid this fate will keep young readers enthralled. This is reminiscent of Dahl or Mr Gum in the relish with which gruesome (but never actually gory) plot details are revealed. There is very silly slapstick violence that always plays for laughs rather than frights. Each chapter opens with jokes from the ever-present Ravens, usually based upon what they can eat, and this quickly becomes a favourite feature alongside the jokey asides from the narrator. The lively text layout and variety of font make this an accessible read. The generous illustrations suit the comedic mode perfectly and I can see this rapidly becoming a popular series.

9+ readers
Reading Planet - Under a Parrot Sky - Level 6: Fiction (Jupiter) | Under a Parrot Sky is included in the Rising Stars Reading Planet reading scheme at the Blue A level. Keen wildlife photographer, Lily, is disappointed when instead of heading to South Africa for a holiday, her parents take her on a work trip to Norway. Unhappy that she'll be unable to photograph the abundant and colourful animals of South Africa, Lily reluctantly attempts to join in with the life of her Norwegian hosts. This does not go well, and Lily finds herself isolated in an unfamiliar and unwelcoming new world. Eventually, she discovers that the wilderness of Norway is home to a host of magnificent creatures and so she sets-off to explore its wonders on her own. Disaster strikes when Lily falls into a deep snow drift, far from her hosts' home and without anyone knowing her whereabouts. Under a Parrot Sky is a story about difference and learning to get along with people from unfamiliar backgrounds. It takes the reader on a journey to the Arctic Circle, introducing them to the natural wonders of this wilderness environment, including the Northern Lights. In keeping with the rest of the books in this series, Under a Parrot Sky includes a set of comprehension questions for readers to complete after reading. There is also an author's note outlining the inspiration for the story and prompts to encourage readers to further research the Northern Lights and other aspects of the story. A most enjoyable addition to the Reading Planet reading scheme.
Author Info
Facebook Updates
If this is your author page then you can share your Facebook updates with your readers right here on LoveReading
Find out more
CHECK OUT OUR INDIE AND SELF PUBLISHED BOOK REVIEW AND PROMOTION SERVICE
Read More
×