Vicki Pipe, with Geoff Marshall - Author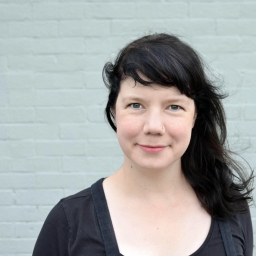 About the Author
Vicki Pipe is a museum education professional by trade, but also an artist and improviser. She has presented in videos for Londonist and on Geoff's YouTube channel on a range of topics from history to Harry Potter. She is passionate about the stories of people, social change and how the railways impact on our sense of space and surroundings.
Geoff Marshall is a freelance video producer making transport films for Londonist and his own YouTube channel. He is a tour guide for Hidden London, taking people inside abandoned tube stations, and has twice held the world record for travelling to all Underground stations in the fastest time possible.
Featured books by Vicki Pipe, with Geoff Marshall

9+ readers
11+ readers
There's an infectious enthusiasm about this book that will inspire every reader to look around their local train station with new eyes, or to take train trips specially to explore other lines and destinations. Author Vicki Pipe, ably assisted by Geoff Marshall (look out for Geoff's Fun Facts text boxes – they're irresistible), identifies fifty fascinating things to see and discover across the railways of England, Scotland and Wales and they range from tunnels, viaducts and lists of the smallest stations, to trees, railway pets and the people who keep the whole system moving. You get a great sense of the history of train travel in the UK and exciting glimpses into the future. A fact-filled information book compiled by people with a passion to match their knowledge.
CHECK OUT OUR INDIE AND SELF PUBLISHED BOOK REVIEW AND PROMOTION SERVICE
Read More
×