Wilbur Smith - Author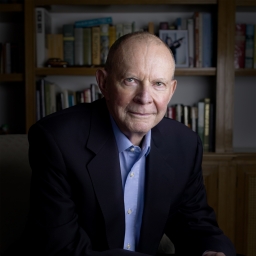 About the Author
Wilbur Smith is a worldwide phenomenon. His readership has built up over fifty-five years of writing. Born in Central Africa in 1933, Wilbur became a full-time writer in 1964 following the success of When the Lion Feeds, and has since published over forty global bestsellers, including the Courtney Series, the Ballantyne Series, the Egyptian Series, the Hector Cross Series and many successful standalone novels, all meticulously researched on his numerous expeditions worldwide.
The establishment of the Wilbur & Niso Smith Foundation in 2015 cemented Wilbur's passion for empowering writers, promoting literacy and advancing adventure writing as a genre. The foundation's flagship programme is the Wilbur Smith Adventure Writing Prize.
Featured books by Wilbur Smith

9+ readers
11+ readers
A Jack Courtney Adventure : with Chris Wakling | Young readers who want to be gripped, challenged, informed and entertained – this exciting new adventure series is just what you've been waiting for. Fourteen-year-old Jack is on a safari holiday in the Democratic Republic of the Congo with his parents, the wealthy founders of a conservation charity. His friends Amelia and Xander are on the trip too – so far, so idyllic (though he could do without his arrogant cousin Caleb), but then his parents are kidnapped by mercenaries. Jack has already experienced one family tragedy, he's determined he'll prevent another. This is a taut, tightly plotted thriller which puts young people firmly in the driving seat, but there's lots about family and relationships too. Moreover, the authors will inspire a fascination about the wildlife of the region in readers, and alert them to the threats facing it. Fast-moving adventure with heart and a message. Jack is as appealing a hero as Anthony Horowitz's Alex Rider, but the books will also appeal to fans of Gill Lewis' animal adventures, Gorilla Dawn and The Scarlet Ibis. ****Read a Q&A with Wilbur Smith on his inspiration behind Cloudburst and the different challenges of writing fiction for children.
Twitter Updates
If this is your author page then you can share your Twitter updates with your readers right here on LoveReading
Find out more
NEW INDIE AND SELF PUBLISHED BOOK REVIEW AND PROMOTION SERVICE LAUNCHED!
Read More
×