Antoinette Portis - Author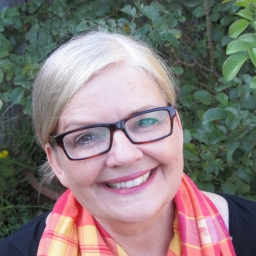 About the Author
Antoinette made her picture-book debut with the New York Times best-selling Not A Box, an American Library Association Seuss Geisel Honor book, and one of the New York Times Ten Best Illustrated Books of the Year. She was a recipient of the 2010 Sendak Fellowship.
Antoinette graduated from the UCLA School of Fine Arts and then spent years in the world of design and advertising, working at Disney before taking a flying leap to pursue her sixth-grade dream of writing and illustrating picture books.
Photo credit Sasha Portis
Featured books by Antoinette Portis

3+ readers
5+ readers
Longlisted for the UKLA Book Awards 2021 | This is a superb example of an information text, ostensibly for younger children, but with multi-age and multi-curriculum uses. It is also a thing of beauty, printed on high quality paper doing full justice to the stunning illustrations, with the author's expressive brush work, clever layout and a palette filled with watery blues and greens and the white and grey of rain, fog and snow. A little girl notices the role of water all around her—a sprinkler, a tap, a stream, a lake. She also notices that water sometimes tries to hide, or change state, and that water is part of every living thing including her. The book concludes with four pages of beautifully clear explanations of water forms (liquid, solid and gas), the water cycle and the all-important conservation of water. There are some excellent suggestions of how to play and learn about water and true or false questions to check understanding. These are very well suited to older children too, as indeed the book is, as a model of writing and the effective use of figurative language. Poetic descriptions make this an enjoyable read-aloud and the larger font labels that identify the source of the water on each page (including Zoe the narrator) are perfect for vocabulary building for the youngest child. A really well thought out and brilliantly executed early science picture book that deserves a place in every school.
Facebook Updates
If this is your author page then you can share your Facebook updates with your readers right here on LoveReading
Find out more
CHECK OUT OUR INDIE AND SELF PUBLISHED BOOK REVIEW AND PROMOTION SERVICE
Read More
×