Jenni Spangler - Author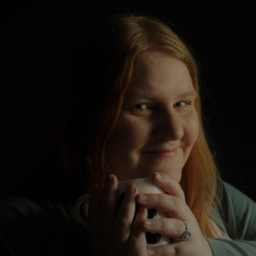 About the Author
Jenni Spangler writes children's books with a magical twist, she loves to take real and familiar places and events and add a layer of mystery and hocus-pocus. She had the good fortune to be selected for the first year of the 'Write Mentor' scheme and was mentored by Lindsay Galvin, author of The Secret Deep. Jenni lives in Staffordshire with her husband and two children. She loves old photographs, picture books and tea, but is wary of manhole covers following an unfortunate incident.
Featured books by Jenni Spangler

7+ readers
9+ readers
May 2020 Book of the Month | Scary and warm- hearted, this is an action-packed adventure with a great cast of characters and some rocket fuel of magic and mystery. Orphaned when his mother dies, Leander is saved from starvation by the mysterious Madame Pinchbeck. Pinchbeck, a medium who claims she can talk to the dead, offers Leander the chance to speak to his mother if he joins her and sells her his locket. Hungry, cold and afraid, Leander agrees. Frighteningly soon Pinchbeck has terrifying power over Leander who swiftly discovers that he is not the first child that Pinchbeck has 'stolen': Charlotte and Felix have both been prisoners for years. Pinchbeck uses them in her dishonest performances as a medium and controls them with magic that enables her to make them vanish into their cabinets when they displease her. Will Charlotte, Felix and Leander ever be able to escape from evil Pinchbeck? With an atmospheric Victorian setting, the twists and turns of this drama unravel at an excitingly fast pace.
Facebook Updates
If this is your author page then you can share your Facebook updates with your readers right here on LoveReading
Find out more
CHECK OUT OUR INDIE AND SELF PUBLISHED BOOK REVIEW AND PROMOTION SERVICE
Read More
×